Iran's most senior military commander visits one of the Army's secret underground bases, which houses a huge fleet of cutting-edge Iranian drones.
During his visit on Saturday, Chairman of the Chiefs of Staff of the Iranian Armed Forces Major General Mohammad Baqeri got a first-hand account of the Iranian Army's capabilities in the development of different types of military, combat and long-range drones.
Iran Army unveils new drone, cruise missile
The Iranian Army also unveiled two new military achievements for the first time during the top commander's visit to the secret base, called the strategic drone base 313.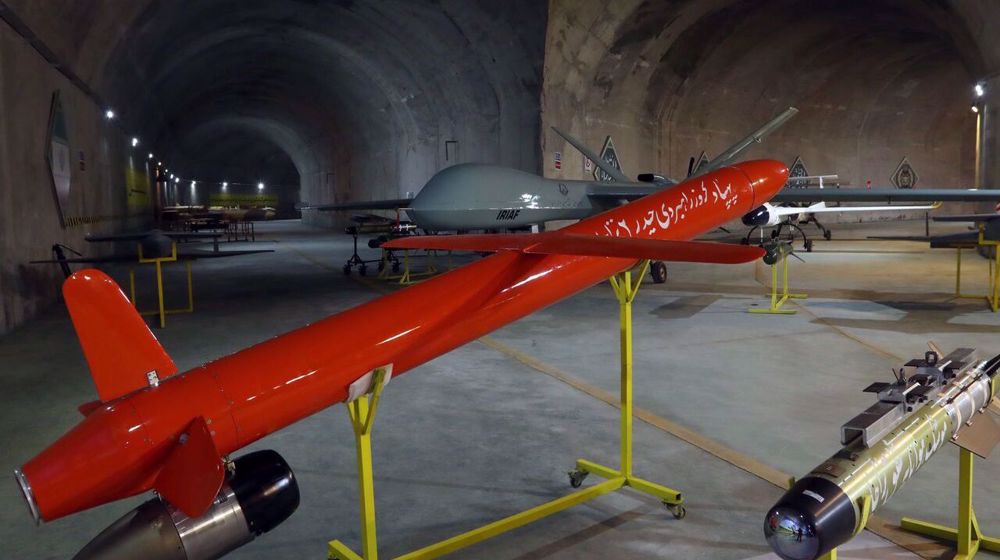 The first achievement, Heidar 1 cruise missile, has a range of 200 kilometers and a top speed of 1,000 km/h when hitting a target.
Heidar 1 is the first cruise missile capable of being launched from a drone.
The Army also unveiled Heidar 2 cruise drone, which can be mounted on a helicopter.
Iran never underestimates threats, always remains vigilant: Baqeri
Addressing Army commanders and activists in the field of designing and manufacturing drones, Baqeri said Iran will never underestimate threats and always remain vigilant.
He highlighted the significance of drones in modern combats, and said the Iranian Army has a precise understanding of what is required for future battles and has equipped itself with new methods and military equipment.
The senior Iranian commander added that drones are becoming more important among the equipment and methods of battle in various defensive, offensive, ground, naval, air defense, reconnaissance, surveillance, electronic warfare, and dozens of other operations.
Baqeri said the country is currently producing all equipment needed for manufacturing drones.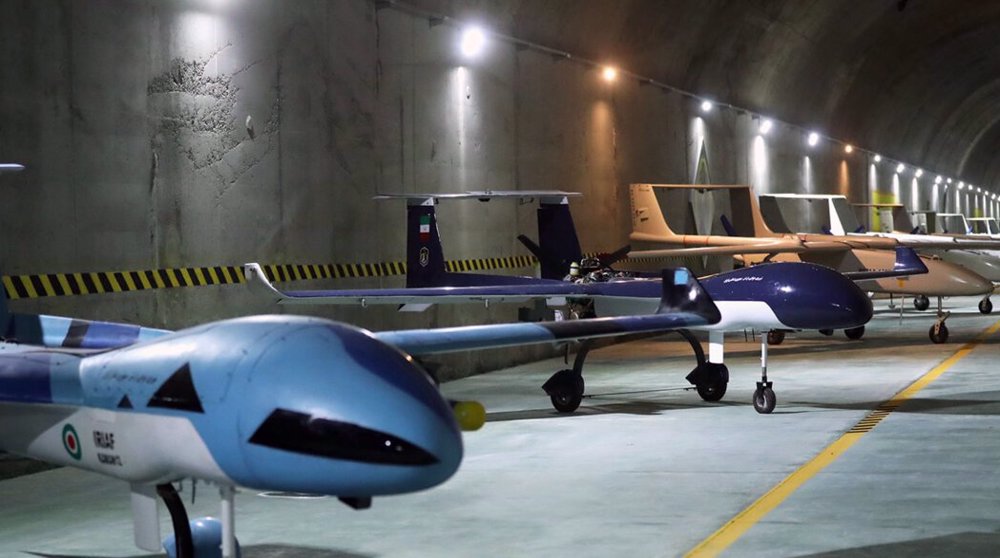 "In fact, in each case, we have to examine the possible combat scene with [the help of] a wise, precise and impartial war game, ... and if we come to the conclusion that we need some changes, we must enter [the scene of battle] bravely," he pointed out.
Iran's capability to upgrade drones unstoppable: Army chief commander
During a visit to the strategic drone base 313, the chief commander of Iran's Army, Major General Abdolrahim Mousavi, said the Armed Forces are now capable of manufacturing all they require to defend the country and conduct their missions.
"Our [efforts] to upgrade [our] combat power, including drone capability, cannot be stopped," he added.
He added that the Iranian Army displayed only parts of its drone capability, and emphasized that the policy of the Chiefs of Staff of the Iranian Armed Forces is to safeguard the country's independence and territory and establish security for the Iranian people in the face of possible threats.