An American lawyer and indigenous rights campaigner, who spent decades battling Chevron over pollution in the Ecuadorian rainforest, has been sentenced to six months in prison on contempt charges stemming from a lawsuit brought by the oil giant.
On Friday, United States District Judge Loretta Preska sentenced Steven Donziger after finding him guilty in May of defying court orders, including by his failure to hand over his laptop and phone to authorities for ultimate review by Chevron.
"It seems that only the proverbial two-by-four between the eyes will instill in him any respect for the law," Preska said.
Donziger denies all charges against him and plans to appeal the decision. His lawyer, Martin Garbus, called the sentence "outrageous."
The Harvard-trained lawyer has been under house arrest since August 6, 2019. His passport has been confiscated, his bank account has been frozen and he was disbarred from practicing law in New York last year. He has been ordered to pay Chevron $800,000 in costs, which he is appealing.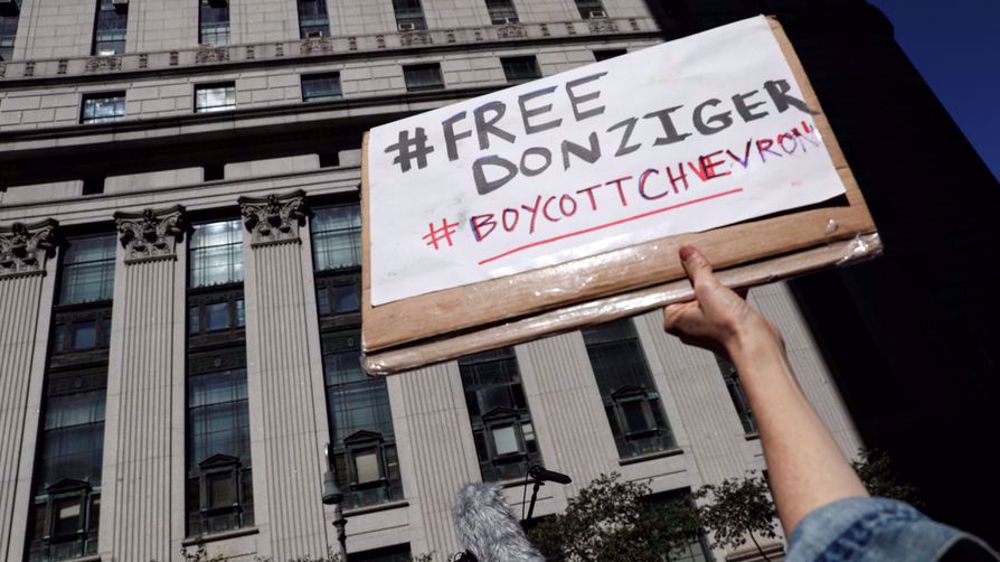 Independent United Nations experts have argued that the detention of Donziger "lacks legal basis and is therefore arbitrary."
The Working Group on Arbitrary Detention argued in an opinion that Judge Lewis Kaplan of the US District Court for the Southern District of New York, who has handled much of Donziger's case, has exhibited a "staggering display of lack of objectivity and impartiality."
The group's opinion found the US breached international law by putting Donziger under house arrest for about four times the maximum sentence of six months that he has now received.
The experts, appointed by the Geneva-based UN human rights council, called on the US government to independently investigate the case and "take appropriate measures" against those responsible for the violation of Donziger's rights.
Friday's sentence came a day after Donziger asked the court to consider the UN body's opinion.
In 2011, Donziger won a $9.5bn judgment against Chevron in the Ecuadorian courts. Chevron sued Donziger in Manhattan federal court later that year, alleging "shocking levels of misconduct" and fraud on the part of the lawyer and the Ecuadorian judiciary.
In 2014, judge Kaplan barred the US from enforcing the judgment, claiming it had been secured through bribery, fraud and extortion.
Donziger claimed in March that he was being tried "by a Chevron-connected judge and prosecuted by a Chevron-connected lawyer."
"It's just wrong," he said.