Iranian Greco-Roman wrestler Amin Mirzazadeh has adeptly employed a mix of primal hand-to-hand combat and complex tactics at the 2023 World Wrestling Championships in Serbia and picked up a gold medal at the prestigious international event.
On Friday night, the 25-year-old Mirzazadeh, who outmuscled Brazilian opponent Eduard Soghomonyan by 9 points to 0 in his opening round contest of men's 130-kilogram weight category, downed Mykhailo Vyshnyvetskyi from Ukraine 2-1 in the next challenge to proceed to the quarterfinal round.
He then prevailed over his Lithuanian rival Romas Fridrikas by victory by points to march into the semifinals.
Mirzazadeh downed Cuban contestant Oscar Pino Hinds by victory by points in the semifinal and qualified for the final encounter.
The Iranian athlete defeated Turkey's five-time champion Riza Kayaalp in the last competition and collected the gold medal for the Islamic Republic of Iran.
"Right after last year's World Championships where I won the silver medal, after about two weeks, I started training to achieve this gold medal," Mirzazadeh said after the showdown. "I'm happy that I got the result for my efforts and was able to win this gold medal."
"I'll try my best to improve day by day to be able to shine for my country in the next competitions, be a message of happiness for my people, and be able to win a gold medal," he added. "And also I hope to be able to win a gold medal in the upcoming Olympics."
Meanwhile, Iran's Alireza Azizkhoon Mohmadipiani could not overcome his Azerbaijani rival Rafig Huseynov in the last bout of men's 82-kilogram weight category and settled for silver.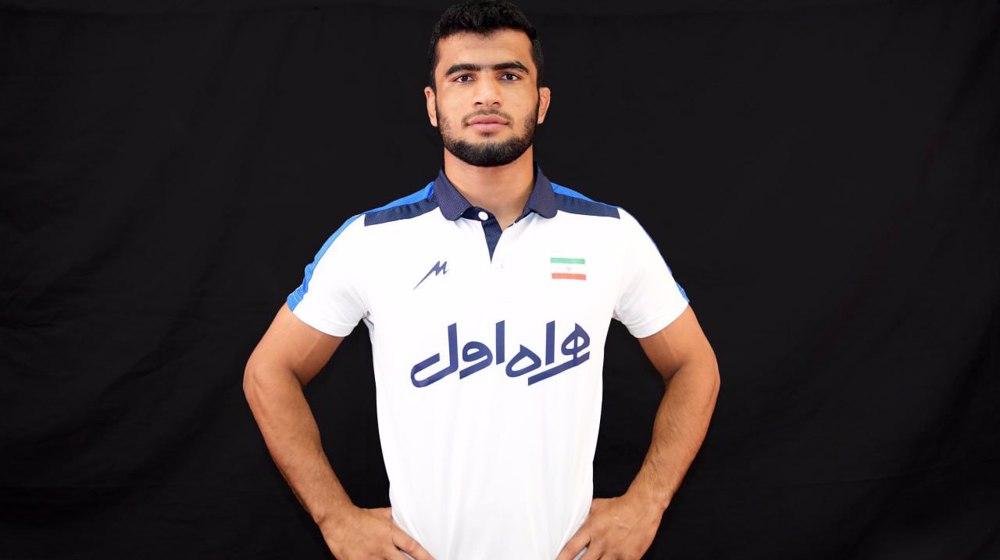 Pouya Soulat Dadmarz also downed his Kazakh opponent Marlan Mukashev 6-3 in the third-place contest of men's 55-kilogram weight division and collected the bronze medal.
The 2023 World Wrestling Championships is held from September 16 to 24 in Belgrade, Serbia.
Wrestlers will get a chance to win 90 quotas for the 2024 Summer Olympics in Paris.