France has reportedly made good its vow of supplying long-range missiles to Ukraine that can hit targets deep into Russia, with Kiev publishing footage of an undated video showing the Ukrainian president putting his signature on one of the missiles mounted on a bomber.
The SCALP-EG, which is the French variant of the UK's Storm Shadow air-launched cruise missile, is now officially in service with Ukrainian armed forces, Kiev's defense ministry announced in social media posts as cited by media outlets on Sunday.
Reports cited Ukraine's military as showing off footage of French-made SCALP-EGs being mounted on a Russia-made Sukhoi-24 bomber for a bombing mission.
Ukraine's Western-supplied missiles and drones have so far been used by Kiev to attack Russia's mostly civilian and some military targets.
Images circulated by Ukraine's Ministry of Defense (MoD) on X (formerly Twitter) from a visit by Ukrainian President Volodymyr Zelensky to a Sukhoi-24 Fencer unit that fires the missiles have confirmed the operational status of SCALP-EG, according to press reports.
Zelensky was shown signing the French-made missile that was brightly adorned with its designation in French flag colors and a Ukrainian coat of arms with the Eiffel Tower set in it as it was attached under the bomber aircraft.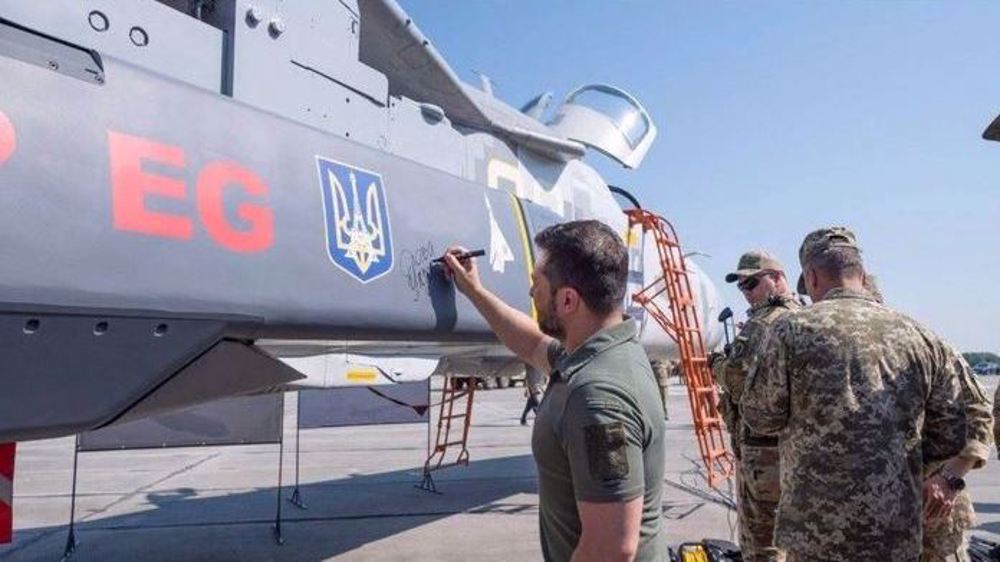 Meanwhile, Ukraine's MoD claimed the missiles had been used in its attacks on Russian targets in Chongar and Henichesk, which reportedly serve as key arteries for transporting supplies and personnel from Crimea to Russian troops along the frontlines to the north.
Media outlets also reported that the missile's BROACH two-stage warhead is capable of penetrating fortified targets, and its fusing can be set to a desired effect.
According to some press reports, the weapons' infrared seeker that uses image matching (DSMAC — Digital Scene Matching Area Correlator) is impossible to jam in the RF spectrum and its passive nature, combined with the missile's stealthy features, makes it a challenge to detect and especially engage/shoot down, though a number of them have been shot down or crashed through malfunction.
Nonetheless, the missiles have been advertised as being Ukraine's most far-reaching, hard-hitting weapon as Kiev increases its strikes against Russia, especially as it looks for ways to distract its Western backers -- which have appropriated tens of billions of dollars of tax-payers' money for weapons and munitions for Ukraine -- from its long-anticipated but failed counteroffensives.
Russia, meanwhile, has launched retaliatory measures in efforts to strike Ukrainian targets -- military sites where weapons, missiles and their launch platforms are kept -- with its various cruise and Kinzhal hypersonic missiles, and drones.
Ukraine has been stepping up on missile and drone attacks against Russia as Zelensky last week hinted at a change in Kiev's tactics.
This is while Russian Foreign Ministry spokeswoman Maria Zakharova has pointed out that Zelensky is compromising the United States by conducting terrorist attacks against civilian buildings, trying to blackmail the White House, and its allies, into sending Kiev more money, weapons and munitions.