The audiobook of the English edition of Leader of Islamic Revolution Ayatollah Seyyed Ali Khamenei's autobiography and memoirs titled Cell No.14 was unveiled at the 34th Tehran International Book Fair.
The event took place on Thursday with the participation of a host of researchers and academics.
Covering the first half of the life of Ayatollah Khamenei, from his early childhood all the way to the 1979 Islamic Revolution that brought the monarchical regime to an end in Iran, the book has been published by the Islamic Revolution Publishing.
Foad Izadi, a professor at the University of Tehran, was one of the speakers at the event. He said more work is needed to deliver this book and similar products to readers in the United States. He referred to Venezuelan Culture Minister Ernesto Villegas' description of Cell No.14 as an "atomic book." "This, in fact, is a reference to the great transformation that this book with its content can create."
The Spanish translation of the book – Celda No. 14 – was first introduced in Caracas in March in a ceremony attended by Iranian and Venezuelan ministers.
According to the Iranian publisher, the Portuguese and French renderings of the book have also been completed and they will soon be released.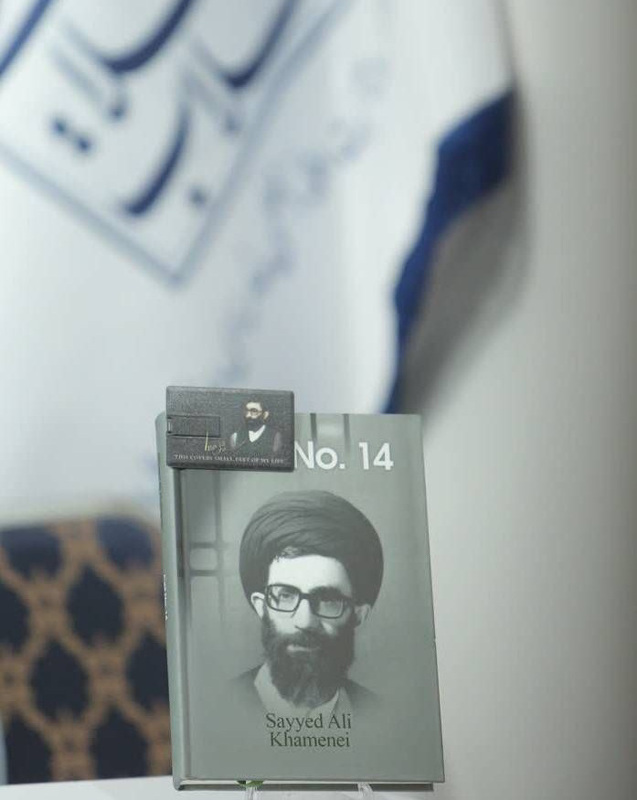 'Recommended for those fighting oppression'
Saied Reza Ameli, another professor at the University of Tehran, recommended the book to all those who are "fighting oppression."
"To all those who are looking for an effective model for reviving divine values ​​and decolonizing the mind and action and fighting against oppression and injustice and ethnocentrism and racism, I recommend reading Cell No. 14," he said in a book review that was read during the event.
According to Ameli, Cell No.14 "depicts a person who belongs to the family of science and knowledge, and, on the other hand, belongs to a family that has always lived in the pursuit of reviving divine high values."
The Persian edition of the book is known as 'Khun-e Deli ke La'l Shod' (The Pains that Changed into Gains), which was published in 2019. The original book is in Arabic and is titled 'Inna Ma as-Sabri Nasra', which has been compiled by Iranian Arabic language scholar Mohammad-Ali Azarshab.
The Arabic version was unveiled in February 2019 by Lebanon's Hezbollah leader Sayyed Hassan Nasrallah in a ceremony in Beirut to mark the 40th anniversary of the victory of the Islamic Revolution.
The book also contains unpublished photos of the Leader, his father and his children.