Home-grown Iranian air defense systems have intercepted and shot down hostile drones during large-scale military exercises, which the Iranian Army has undertaken in a zone spanning from the country's southeastern ports and waters to the northern tip of the Indian Ocean.
During the main stage of the Zolfaqar 1401 joint drills on Saturday, Iranian Army forces practiced detection and downing of a range of aerial targets with various radars and advanced homegrown air defense systems.
Low-altitude Majid air defense missile system and Khatam artillery fire control system were employed, and they could down several unmanned aerial vehicles.
Majid is an agile electro-optical air defense missile system, and reportedly has an operational range of eight kilometers. It is equipped with a long-range thermal optical system, and is paired with Khatam artillery fire control system to hit designated targets.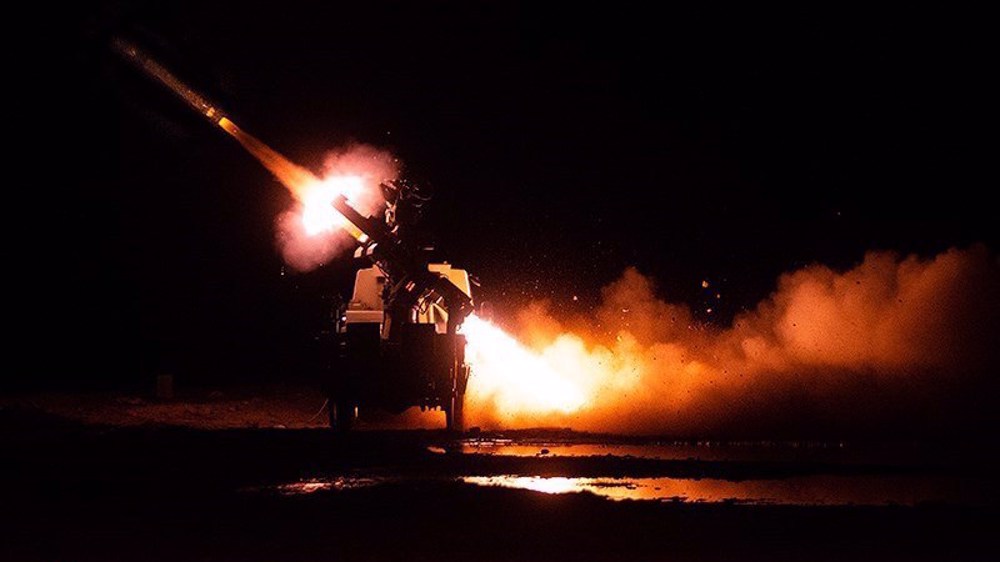 Also on Saturday, the Iranian Army's reconnaissance drones surveyed the war game zone, and transmitted the collected intelligence and taken topographic images to the joint operations command center.
Combat drones carried out close air support (CAS) operations and attacked ground sites as well.
Moreover, the attack helicopters of the Airborne Division of the Iranian Army's Ground Force undertook sorties in turbulent weather conditions.
Zolfaqar 1401 drills kicked off late on Thursday night, and feature parts of the infantry, armored and mechanized units, surface, sub-surface and flying vessels, air defense systems, members of the marine commando force, and strategic bombers.
The drills' spokesman, Brigadier General Alireza Sheikh, said the exercises are meant to promote training and combat readiness and implementing some operational and intelligence plans to improve the security of the region.
The commander of the military exercises, Deputy Army Chief Rear Admiral Habibollah Sayyari, said earlier on Thursday that the maneuvers bear the message that regional countries can ensure peace in their neighborhood through joint cooperation, without relying on outsiders.