The US military is reportedly building a new military base in Syria's northwestern province of Raqqah as part of attempts to perpetuate its occupation of the conflict-ridden Arab country and further plunder its energy reserves, wheat crops and minerals.
The so-called Syrian Observatory for Human Rights, citing reliable sources, reported on Thursday that the military facility is under construction near the newly-built al-Rashid Bridge at the southern entrance of the provincial capital city of Raqqah.
The Britain-based war monitor said the development comes as US troops withdrew from Raqqah more than three years ago.
The US military has for long stationed its forces and equipment in northeastern Syria, with the Pentagon claiming that the deployment is aimed at preventing the oilfields in the area from falling into the hands of Daesh terrorists.
Damascus, however, maintains the deployment is meant to plunder the country's natural resources. Former US president Donald Trump also admitted on several occasions that American forces were in the Arab country for its oil wealth.
Back on December 2, a Chinese foreign ministry spokesperson lambasted the US military's deployment of troops in Syria and its smuggling of oil and grain as illegal.
"The US stationing of troops in Syria is illegal. The US smuggling of oil and grain from Syria is illegal. The US missile attack against Syria is also illegal," Zhao Lijian told a daily news briefing in the capital Beijing.
Syrian army uncovers militant tunnel, drones in Dayr al-Zawr
Moreover, Syrian army forces have discovered a long tunnel once used by Daesh Takfiri terrorists during a clean-up operation in the country's northeastern province of Dayr al-Zawr.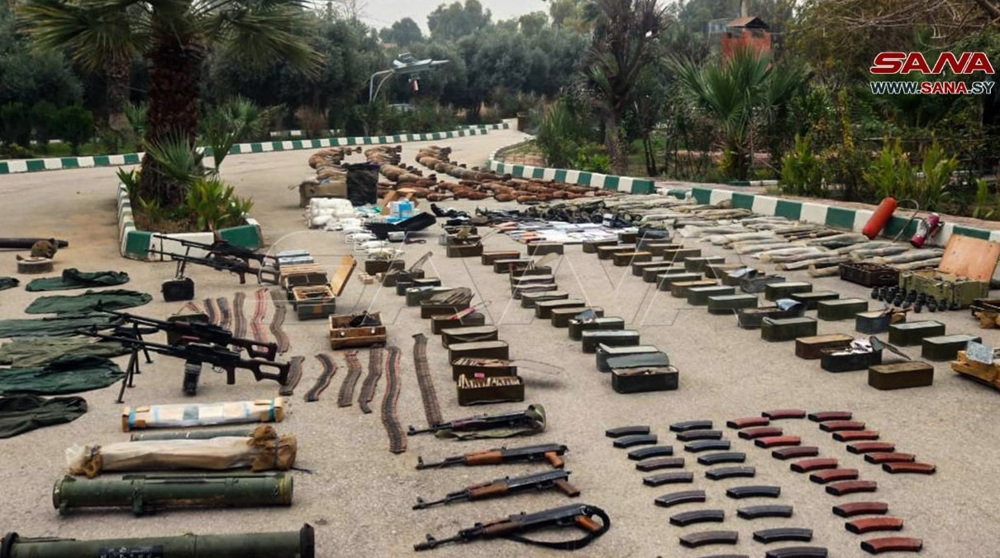 Syria's official news agency SANA reported that government troops found the tunnel on Thursday as they were combing the provincial capital city of Dayr al-Zawr for hidden ordnance and remnants of terror groups.
Syrian army forces could recover various kinds of munitions in addition to assault rifles, sniper rifles, machineguns, rocket-propelled grenades (RPGs) and their launchers, mortar shells and quadcopters from the site.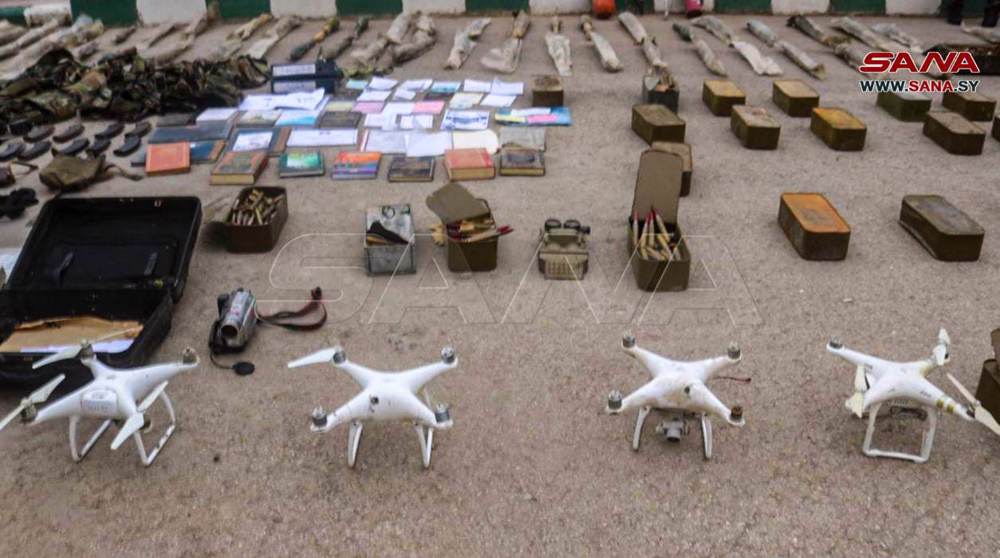 Syria has been gripped by foreign-backed militancy since March 2011. The Syrian government says the Israeli regime and its Western and regional allies are aiding Takfiri terrorist groups that are wreaking havoc in the country.