At least 22 people have died and one person is still missing after heavy rainfall caused flooding in the southern Iranian province of Fars.
"Around 5:00 p.m. yesterday, heavy rains in the area of Roodbal in the central parts of Estahban [city] led to flooding," the governor of Estahban, Yousef Kargar, told IRNA on Saturday.
"A number of local people and sightseers who had gone to the riverside and were present in the river bed were caught in the flood due to the rise in the water level," Kargar added.
The official noted that some 55 full-equipped rescue teams are present in the flood-hit areas.
The flooding occurred 174 kilometers east of the provincial capital Shiraz on a summer weekend in Iran, but has also affected several other cities in Fars Province.
Footage released on social media shows cars caught in the rising water and being carried away as parents try to rescue their children.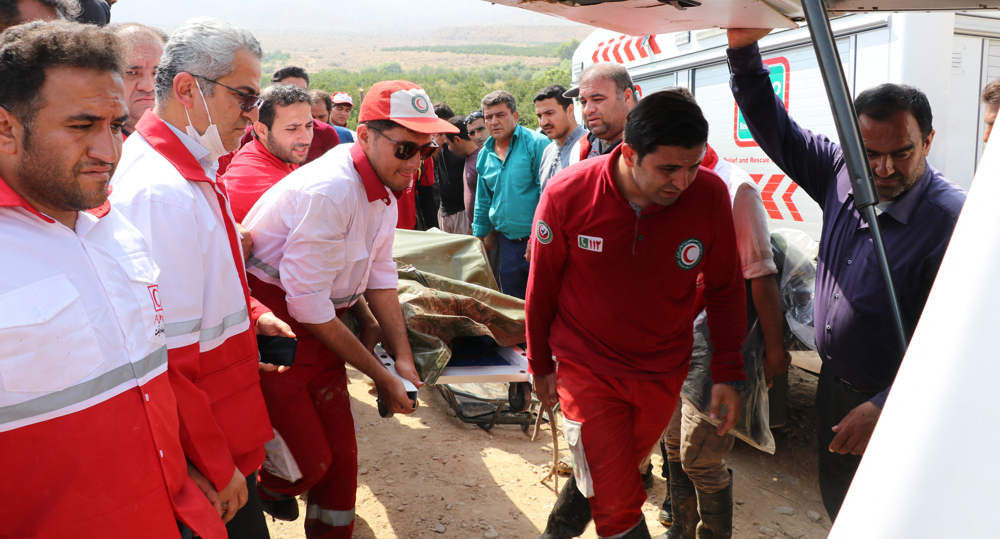 In a phone call, Iran's First Vice President Mohammad Mokhber ordered the governor of Fars province, Mohammad Mehdi Imaniyeh, to immediately investigate the incident.
He tasked the official with setting up a committee and precisely probing into the causes of the incident while compensating the families of the victims. He also called for adopting necessary measures to prevent the reoccurrence of such incidents.
The vice president also stressed the importance of making use of all capacities to find those who went missing.
Back in March 2019, deadly flash floods swept through several provinces in Iran, leaving at least 70 people dead and causing extensive damage.
At least 21 people were confirmed dead and many more injured as a result of flash floods that swept away a large number of cars and their passengers in one of the main tourist attractions in Fars Province, including 19 in Shiraz.