At least 10 people have lost their lives and scores of others have been trapped under rubble after a building partially collapsed in Iran's southwestern province of Khuzestan.
The state media reported on Monday that the 10-story Metropol building, located in the city of Abadan in Khuzestan Province, had come down at around mid-day, with medics and emergency service workers rushing to the scene of the incident to help the injured.
According to the latest reports, dozens of people have been so far injured in the incident.
"Parts of the 10-story Metropol building, located in Abadan, capital of Khuzestan province, collapsed," Iran's state television said, noting that the premises were still under construction.
Abadan's governor said the death toll from the fall of the Metropol building is five and the number of injured is 27, and about 30 to 40 percent of the building has been destroyed. He added that the rest of the building is possible to collapse as well.
Iran's President Ebrahim Raeisi, who is on an official visit to Oman, has issued strict orders to all concerned officials to do whatever in their power to manage the incident.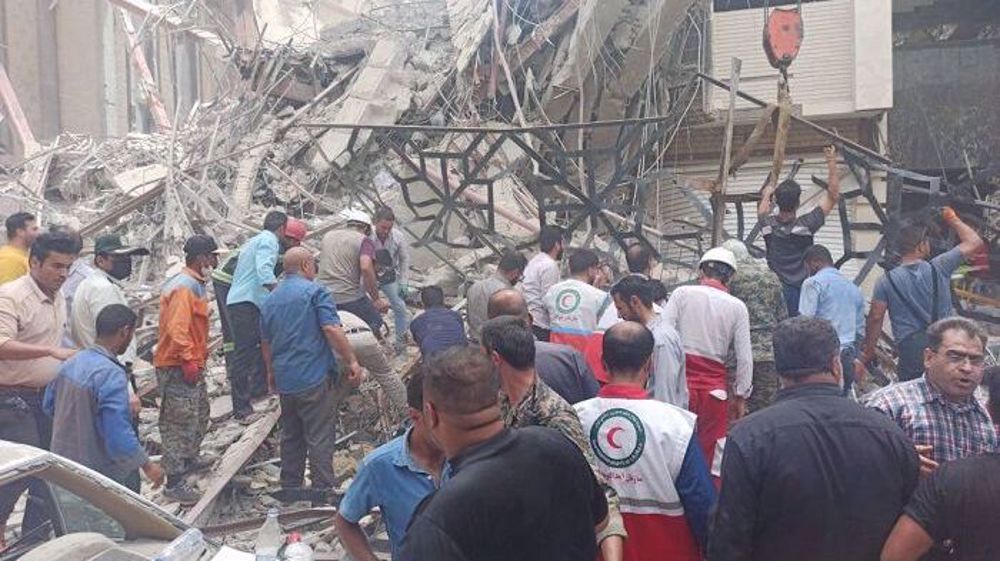 He has ordered Vice President Mohammad Mokhber to have rescue and firefighting teams dispatched to Abadan from Tehran, and mobilize all national and provincial capacities to help people affected by the building collapse.
Iran's president also condoled with the families of those who lost their lives in the incident.
He added that those responsible for the incident must be identified and punished to the full extent of the law.
According to local media reports, 20 ambulances, three buses and a helicopter and the entire emergency staff in the province have been sent to Abadan.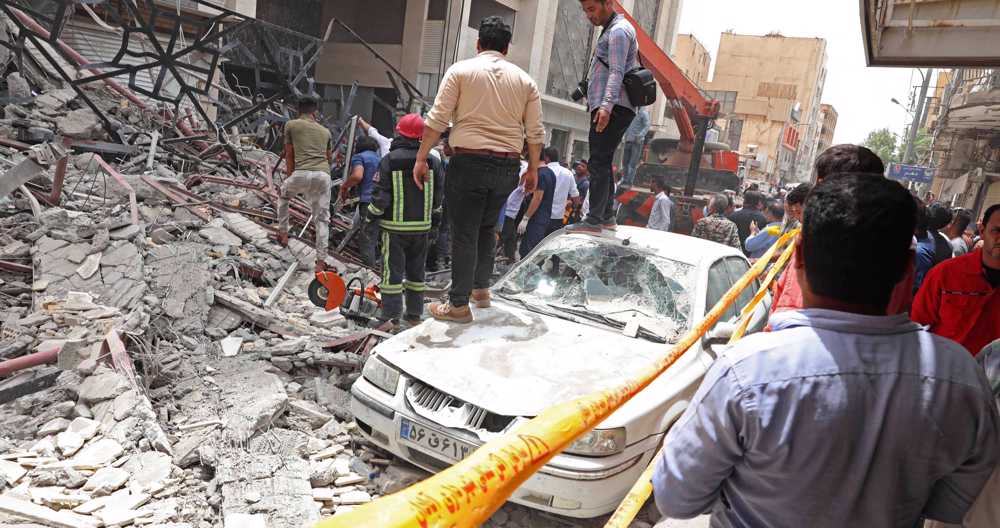 An initial toll said that at least five people lost their lives and 25 others were injured, but fatalities could rise as the building is located on Abadan's busiest street where commercial, medical and office buildings predominate.
The state television said at least 80 people were trapped under the rubble and rescue dogs were brought to the scene to help locate them, adding that the cause of the incident was under investigation.