Former US President Donald Trump has said Britain's Prince Harry is "an embarrassment" for Buckingham Palace and added that his and wise wife Meghan's royal titles should be stripped by the British Queen.  
In an interview with British journalist Piers Morgan that will air on Monday, Trump said Prince Harry is "whipped" by Meghan, and predicted the runaway royal's controversial marriage to Meghan Markle will have a "bad" ending.
Trump sat down with the British host for his new show, "Piers Morgan Uncensored," which will air Monday at 8 p.m. on TalkTV. A clip of Trump's comments on the royals was released on Sunday.
The former US president said he was "not a fan" of Meghan, the Duchess of Sussex, and scorned Harry for "being led around by his nose."
"Harry is whipped. Do you know the expression?" Trump asked Morgan during the sit-down.
"I'm familiar with the phrase," Morgan answered.
"I won't use the full expression but Harry is whipped like no other person I think I've seen," he added.
Trump also predicted the couple would divorce.
"I want to know what's going to happen when Harry decides he's had enough of being bossed around," Trump said. "Or maybe when she decides that she likes some other guy better. I want to know what's going to happen when it ends, OK?"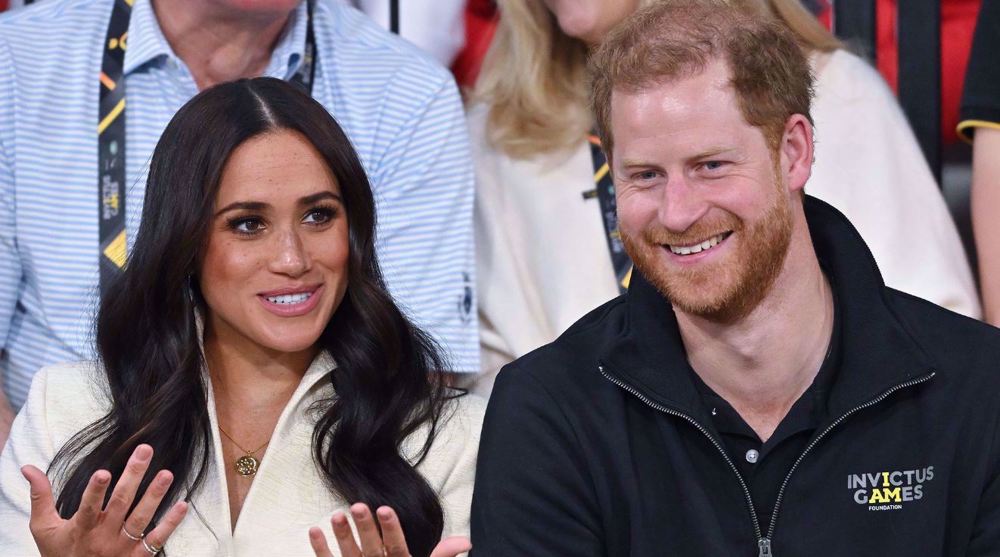 When the British host asked if he would strip their royal titles if he were the Queen of England, Trump replied that he would.
"The only thing I disagree with the Queen on, probably one of the only things ever, is that I think she should have said, 'If that's your choice, fine, but you no longer have titles, you know, and, frankly, don't come around,'" Trump said.
"She said that many times. Her loyalty is to the country. And I think that he has been so disrespectful to the country, and it's a great country," Trump added of the Queen and her grandson.
Trump, who met the Queen when he was in the White House, said the two got along "famously."
"She liked me and I liked her," he recalled.
Trump: 2020 election was rigged
The British journalist questioned Trump on his claims that he lost the 2020 election due to voter fraud.
Trump insisted that the election was rigged and that he rightly won.
Trump believes that the election was rigged by the Washington establishment in favor of Joe Biden. He alleges that the 2020 election was "the greatest Election Hoax in history."
On January 6, 2021, Trump supporters occupied the US Capitol while lawmakers were in the process of reviewing the certification of state electors which indicated Biden's victory. Some Trump supporters had hoped that this process could have resulted in some of the electors being disqualified, thus overturning the outcome of the presidential election.
It is claimed by some that the demonstrators were infiltrated and incited by provocateurs from US intelligence agencies, who orchestrated the "false flag operation" in order to get rid of Trump.
Some among the crowd clashed with police, and some made threats to beat up a number of Democratic lawmakers. Some also inflicted damage on parts of the Capitol building.