Thousands of Sudanese have once again taken to the streets in Khartoum and other cities, protesting against the junta chief Abdel Fattah al-Burhan and military-dominated administration.
Footage on social media showed demonstrators marching on different locations in the capital city and the sister city of Omdurman.
The angry demonstrators, who marched from various districts of the capital, chanted slogans such as, 'No to military rule' and, 'The army might betray you, but the street will never betray you.'
Fierce clashes erupted when security forces fired tear gas to disperse a crowd near the presidential palace in Khartoum.
The cities of Kassala, Sennar and Port Sudan were also the scene of the public display of anger.
Demonstrators also voiced rejection of a military deal that saw the prime minister reinstated after his ouster in a military coup in October. Burhan had led the coup, upending a partnership with civilian political parties. He dissolved the transitional government on October 25 and arrested civilian leaders. However, the junta chief reinstated Abdalla Hamdok as the prime minister following the mass protests and global outcry.
Security forces have also used live ammunition against the protesters in the past. Nearly 45 people were killed between October 25 and November 22. Hundreds more were wounded. Most of the victims were targeted by the security forces.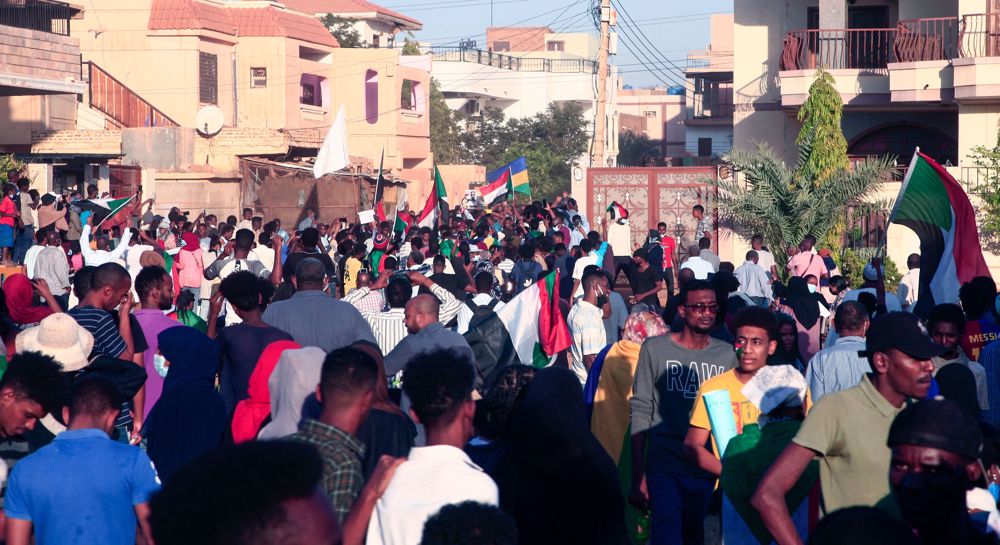 More than two years ago, massive anti-government demonstrations hit Sudan, mostly over economy. The protesters, youths for a large part, demanded the resignation of then President Omar al-Bashir.
Bashir was ultimately deposed through a military coup in April 2019, after ruling over the country for three decades. In August the same year, a transitional civilian-military administration was founded to run the country.
Hamdok and Burhan now agree on the release of political detainees who were jailed following the coup. Local resistance committees and political parties have rejected the agreement signed by Hamdok, and have called for the military to exit politics immediately. Protesters believe the deal blocks the path toward full civilian rule in the country. Critics accuse Hamdok of "betrayal." He has defended the deal and said he partnered with the military to "stop the bloodshed" that resulted from crackdown on anti-coup street protests.