Syrian army troops have been deployed across the rubble-strewn streets of another town in the country's southwestern province of Dara'a to look for unexploded ordnance and booby traps left by Takfiri terrorists.
Syria's official news agency SANA reported that army units started mine clearance operations in the town of Jasim and nearby neighborhoods on Thursday morning, and defused a number of explosives to make sure there are no sleeper cells before the return of civilians.
The development came on the same day that dozens of Takfiri militants in another town of Dara'a province handed over their weapons to the Syrian army.
SANA said armed men in the city of al-Sanamayn, located 55 kilometers (34 miles) north of Dara'a, started surrendering their medium and heavy weapons to government forces on Thursday.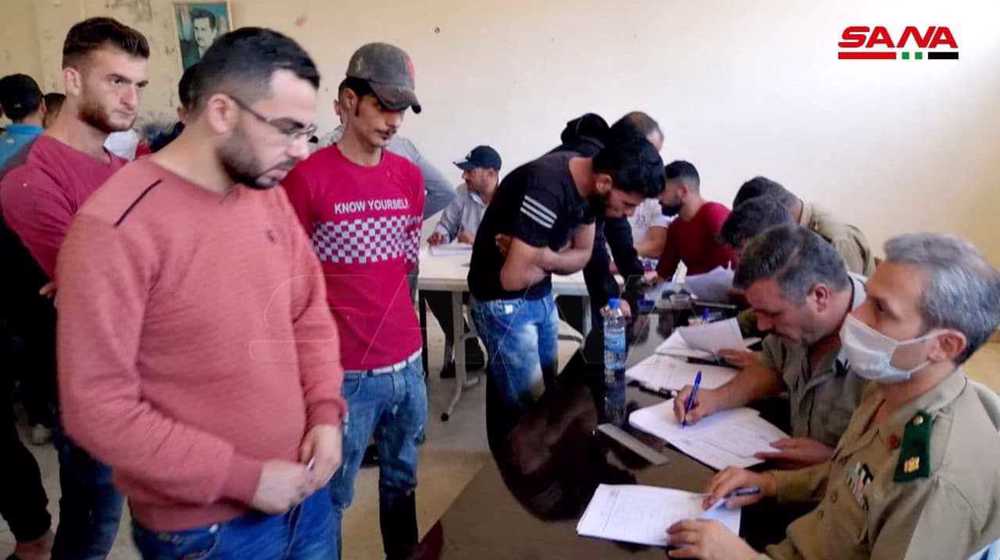 Last month, Syrian army units entered Dara'a al-Balad neighborhood and raised Syria's national flag there.
Under a truce deal brokered by Russia and reached on August 14, militants were obliged to hand over their weapons, and government forces were due to install checkpoints in nine districts of Dara'a al-Balad.
All militants who refused to lay down their weapons were to depart for the north of Syria or Jordan by buses provided by government authorities.
Back in 2018, Syrian army troops, backed by Russia and Iran, managed to establish control over Dara'a Province, which is bordered by Jordan to the south and the Israeli-occupied Golan Heights to the west. 
Establishment of full government control over Dara'a is highly important because it borders the occupied Golan Heights, where the Israeli regime has treated wounded terrorists fighting against the Syrian government since 2011.
The territory's return to Syrian government control could cut the much-reported collaboration between Israel and the militants and accordingly deal a blow to Tel Aviv's plans to annex the Golan Heights.