Extremist Israeli settlers have destroyed Palestinian-owned vehicles in the occupied West Bank city of al-Khalil, as they press ahead with their acts of vandalism and violence against Palestinians and their properties.
The Palestinian Information center, citing local sources, reported on Sunday that the Israeli settlers stormed Jaber neighborhood near the Ibrahimi mosque last night, attacking the cars that were parked on the streets and damaging almost all of them.  
A local anti-settlement activist also told Palestine's official Wafa news agency that the rampaging settlers hurled stones at the vehicles and smashed their windshields.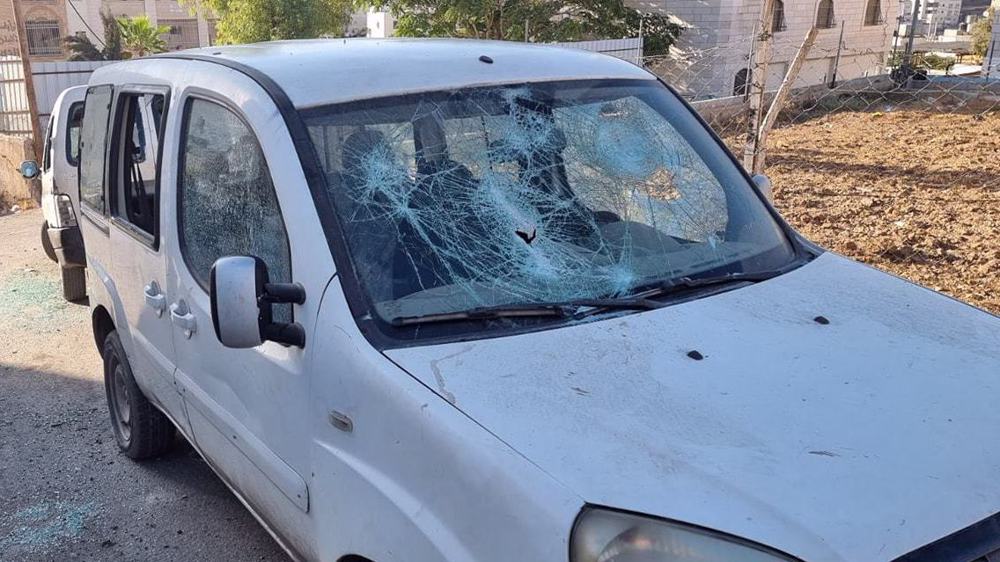 The acts of violence and vandalism, known as price tag attacks, committed by Israeli settlers against Palestinians and their property have risen in recent years.
Various attacks on Palestinian property, including arson and graffiti, have become a daily occurrence throughout the occupied territories, particularly in the West Bank.
However, Israeli authorities rarely prosecute the Israeli settler assaults on Palestinians and their property and the vast majority of the files are closed due to deliberate police failure to investigate properly.
Home to roughly 160,000 Palestinians and about 800 Israeli settlers, al-Khalil has long been a violent hotspot in the occupied Palestinian territories. The city is heavily guarded by Israeli forces.
The United Nations has already warned of a surge in Israeli settler violence against Palestinians, mostly in the areas of al-Khalil, al-Quds, Nablus and Ramallah.
More than 600,000 Israelis live in over 230 settlements built since the 1967 Israeli occupation of the West Bank and East al-Quds. 
The UN Security Council has condemned Israel's settlement activities in the occupied territories in several resolutions.
Palestinians want the West Bank as part of a future independent Palestinian state with East al-Quds as its capital.