Iranian sportswoman Faranak Partoazar has registered a historic record at the 19th edition of the Asian Games in China and carved her name on the Islamic Republic's cycling history.
On Monday, Partoazar participated in the women's cross-country Olympic competitions at the Mountain Bike Course of Chun'an Jieshou Sports Center in the Eastern Chinese city of Hangzhou. She finished in third place, clocking 1:42:44 hours.
Chinese cyclists Li Hongfeng (1:30:59) and Ma Caixia (1:36:45) won the gold and silver medals respectively.
Iran women's quadruple sculls team wins silver
Moreover, the Iran women's quadruple sculls team collected silver medals at the Asian Games.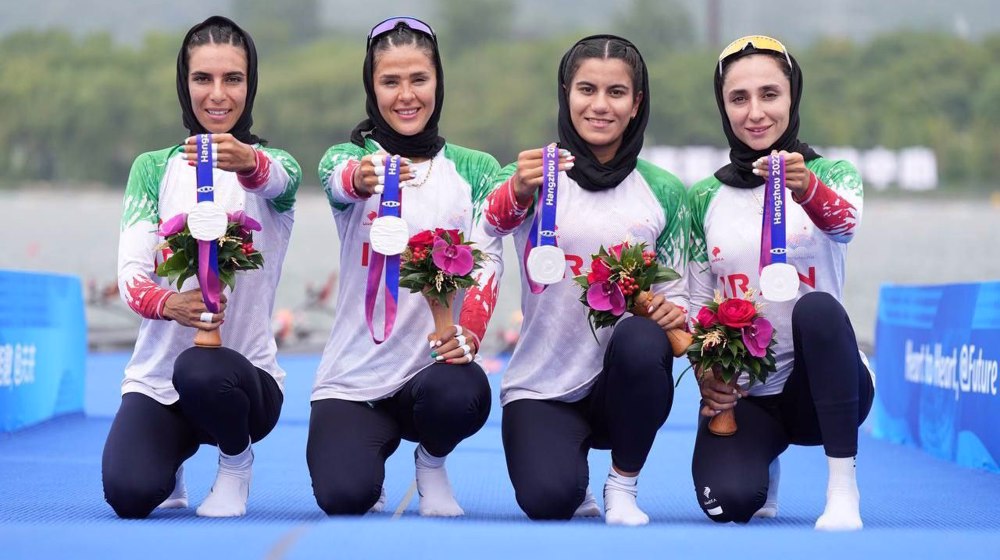 The Iranian team comprising Fatemeh Mojallal-Topraghghale, Nazanin Malaei, Mahsa Javer, and Zeinab Norouzi Tazeh Kand, landed in the second spot with a time of 6:51.82 minutes at Fuyang Water Sports Center.
The Chinese squad was top-ranked with 6:42.84 minutes.
Vietnam seized the bronze medal with a time of 6:54.84 minutes.
Taekwondo fighter Hajimousaeinafouti strikes silver
Taekwondo fighter Mahdi Hajimousaeinafouti also lost to South Korean opponent Jang Jun in the final showdown of the men's minus 58-kilogram weight category and won a silver medal.
Earlier on Monday, Mobina Nematzadeh had pocketed a bronze medal in the women's minus 49-kilogram class.
She defeated Botakoz Kapanova from Kazakhstan in the quarterfinal round, but lost to Chinese athlete Guo Qing in the semifinals and received the bronze medal.
Iranian fencer Rahbari bags bronze
Additionally, Iranian fencer Mohammad Rahbari Koyakhi received a bronze medal in the men's sabre individual contests.
He could not overcome South Korean rival Oh Sanguk in the semifinals and finished in third place.
Iran's table tennis team makes history at Asian Games
Meanwhile, Iran's men's table tennis team managed to win a medal at the Asian Games after 65 years.
The Iranian team, comprising of Noshad and Nima Alamian, met South Korea in the semifinals on Monday, but could not emerge victorious. It settled for the bronze medal.
Iran volleyball team advances to Asian Games final
And, Iran defeated Qatar in three consecutive sets (25-21, 25-20, and 25-22) on Monday to book its place in the final match of the Hangzhou Asian Games.
Iran will play the winner of the semifinal match between China and Japan.
The 19th edition of the Asian Games delayed a year due to China's measures to combat the COVID-19 pandemic, is the country's biggest sporting event in more than a decade in several metrics, with approximately 12,000 athletes from 45 nations competing in 40 sports.
The Games will be held in 56 venues, out of which 12 have been newly built.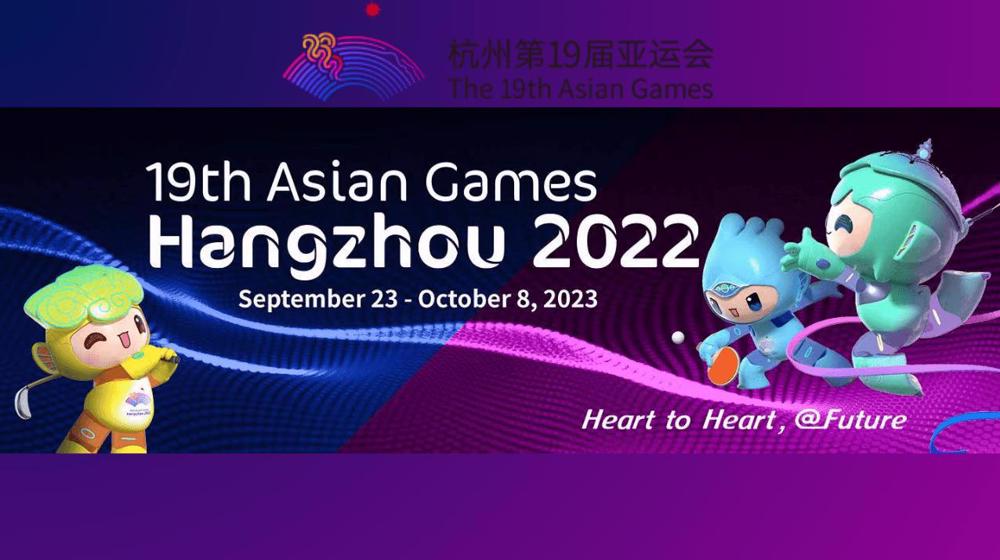 While the schedule includes the more traditional events such as athletics and swimming, it will also feature sepak takraw, or kick volleyball; kabaddi, a mixture of team tag and wrestling; and wushu, a martial art, reflecting Asia's diverse sporting culture.
E-sports, breakdancing, and sport climbing will also be making their Games debut, in an effort to attract the interest of younger people.
Iran has sent 289 male and female athletes to the Games in 34 sports events.