The Iran men's national futsal team has defeated Japan at the Copa das Nacoes de Futsal tournament in Brazil to reach the final showdown of the international sports event.
The Iranian sportsmen defeated their East Asian counterpart 2-0 in a semi-final match played in the southeastern Brazil city of Sorocaba on Saturday.
Mehdi Karimi and Mojtaba Parsapour were on target for Iran.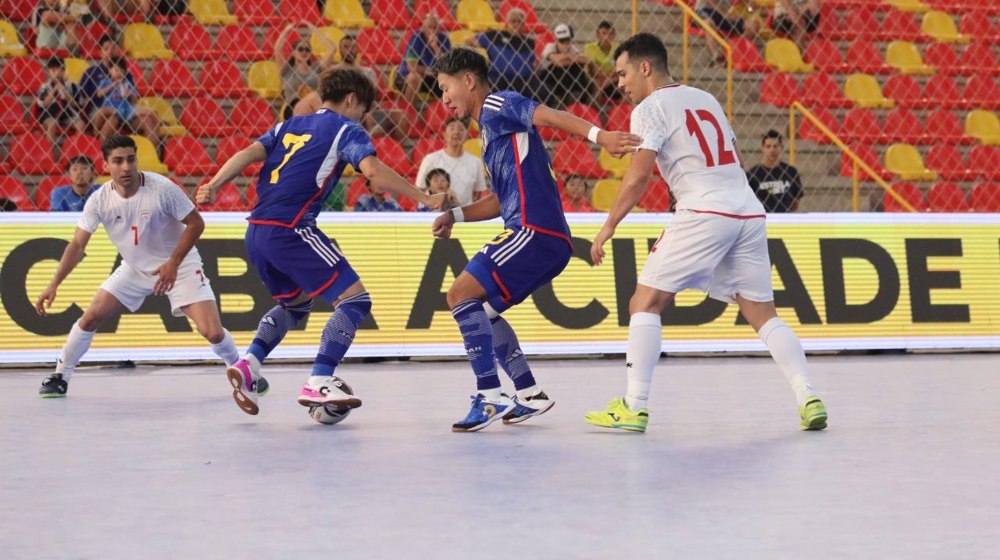 They will take on the hosts in the title clash match on Monday.
Earlier, the Iranian squad had defeated Paraguay 2-1 and Colombia 2-0 in the competitions.
The Copa das Nacoes de Futsal started in Sorocaba, Brazil, on September 12, and will wrap up on September 17, 2023.
---
Press TV's website can also be accessed at the following alternate addresses: