US President Joe Biden plotted to blow up Russia's Nord Stream pipelines last year to punish Germany for refusing to supply arms to Ukraine in the midst of the war, a leading investigative American journalist has said.
In an interview with China Daily, published on Friday, US Pulitzer Prize-winning journalist Seymour Hersh said that Biden could have decided to blow up the pipelines to punish German Chancellor Olaf Sholz for his unwillingness about providing Kiev with lethal arms and tanks.
"The president then decided in late September to trigger the mines. The war wasn't going great in Ukraine. The American war that President Biden was so eager to support was not going well by late fall, at best a stalemate, two sides just standing there," he said.

"The only thing I can link, think and guess, and those involved thought the same, the President was afraid that Chancellor Scholz did not want to invest even more weapons and armaments. That's all. I don't know if it was anger or punishment," Hersh said.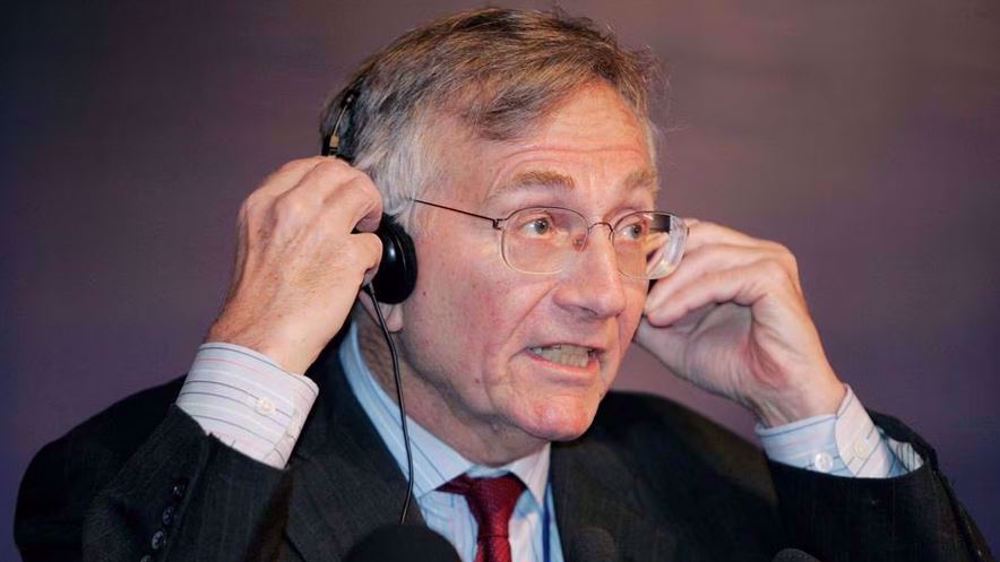 The investigative journalist called the decision "stupid", saying Biden will get a lot of criticism over the explosions since they hit Europe's energy supply and this will make life harder for Europeans the next fall and winter.
"I'm very used to the liabilities of my government. They can always do very stupid things," said the renowned reporter, who is known for his reporting on US crimes during the wars in Vietnam and the Middle East.
Last month, Hersh wrote an article that blamed the US and Norway for the series of explosions that disabled both Nord Stream 1 and Nord Stream 2, the pipelines under the Baltic Sea built to supply Western Europe with Russian natural gas.
According to his story, the bombs were planted in June, during the BALTOPS 2022 naval exercise in the Baltic Sea, and they went off in late September.
The White House has rejected Hersh's report as "utterly false and complete fiction."
But Russia has officially accused the US of being behind the explosions and has called for an independent UN investigation into what it described as an act of international terrorism.
Earlier this month, a New York Times report citing American officials said a certain pro-Ukrainian group may be behind the attack on the Nord Stream, which may be acting without the Ukrainian government's knowledge.
Russian President Vladimir Putin called the statements "complete nonsense, saying that such an explosion of such power at such depth can only be carried out by specialists.