The head of the Islamic Republic of Iran Broadcasting (IRIB) has censured the enemies' ongoing cognitive and media warfare against Iran on the pretext of supporting women's rights, asserting that the seditious plots are doomed to failure just like the past.
Peyman Jebelli made the remarks on Sunday during the closing ceremony of the first edition of Sobh (Morning) Media Festival hosted by the IRIB World Service in Tehran.
"The months-long cognitive warfare and seditions under a fake advocacy for women's rights and status is part of the hybrid war against the country," Jebelli said.
He stressed the need to utilize available capacities in order to thwart the enemies' plots, noting that the rapprochement deal between Tehran and Riyadh as well as the Western parties' eagerness to finalize an agreement on the revival of the 2015 nuclear deal clearly showed that Iran has emerged triumphant out of the hybrid war, and prompted world countries to pursue interaction with the country.
The IRIB chief added that foreign-based Persian-language media outlets intend to purge the Iranian nation's culture, beliefs and customs.
"This cultural onslaught initially started concurrent with the [1980-1988] imposed war on Iran, during which [former Iraqi dictator] Saddam Hussein received all forms of Western military support.
"Media maturity within the IRIB World Service plays an important and leading role in order to foil the cultural conspiracies of enemies," Jebelli said.
'Decline in US dominance turning point in world history'
For his part, Ahmad Norouzi, the IRIB World Service chief and CEO of Press TV, described multipolarism as a proven fact in today's world, saying there is no doubt that global arrogant powers would not hesitate to use all means at their disposal to counter the formation of a new world order.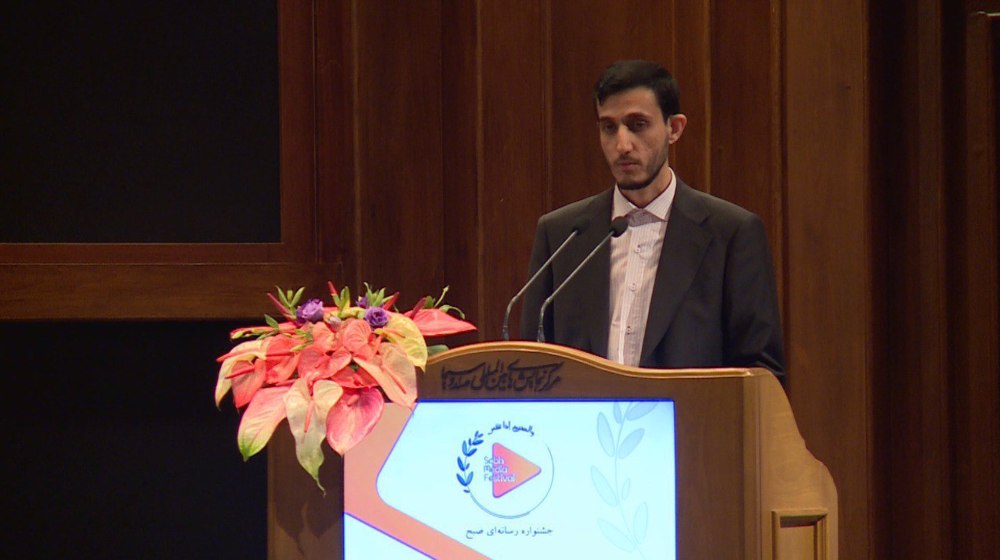 "It's been a few years that the dynamics are changing, and a new world order is emerging," he said. "The unipolar world is now turning into a multipolar world."
"Iran is in a position where it can speed up this process and a third narrative different from the two narratives that have always existed," he added.
Norouzi also said that the IRIB World Service seeks to employ the two fundamental principles of activism and field correspondence in order to present alternative narratives.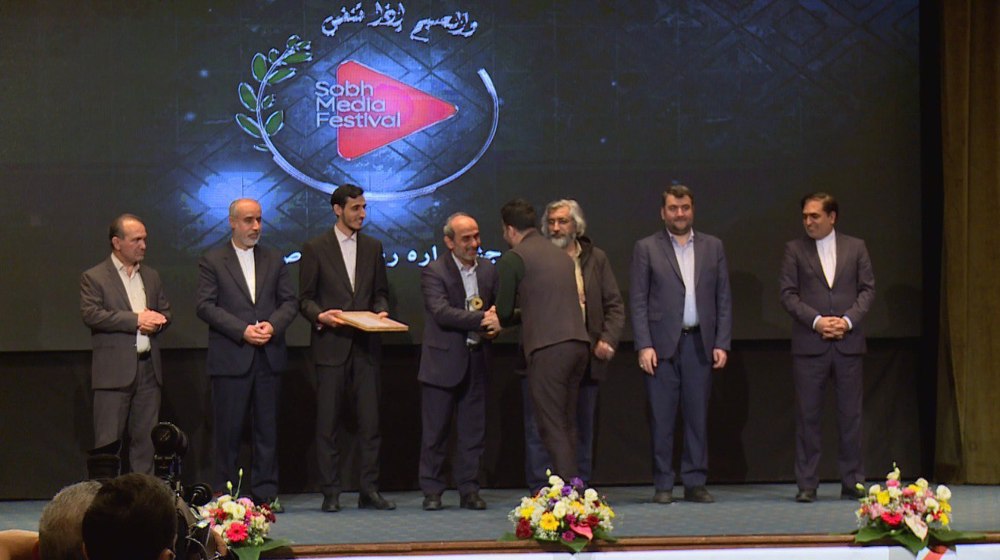 Press TV's website won the award for the best news website and Press TV's social media section won award for being the most active in cyberspace.
The first edition of Sobh Media Festival was attended by several Iranian officials, foreign dignitaries as well as media producers and correspondents.