Courts in Bahrain have handed down prison sentences to nearly two dozen anti-regime protesters, including three minors as the ruling Al Khalifah regime presses ahead with its heavy-handed clampdown in the tiny Persian Gulf kingdom.
The Arabic-language Lua Lua television network reported that the courts gave the dissidents jail terms from three years to life in prison.
It said seven of the defendants were given life sentences in absentia, while 9 others received 10 years in jail each. Two young dissidents were also handed down five years in prison, and three minors received three years each.
All the defendants were convicted of trumped-up terror-related charges, and found guilty of forming a "terror" cell.
Pro-democracy campaigners scoffed at the rulings passed against the three minors, stating that they have been deprived of their most basic rights in the notorious prisons of Bahrain. They also warned against their exposition to various forms of harsh mental and physical torture.
Bahrainis voice solidarity with political inmates, demand their freedom
Protesters have taken to the streets in Bahrain to show solidarity with political prisoners, and demand their immediate and unconditional release.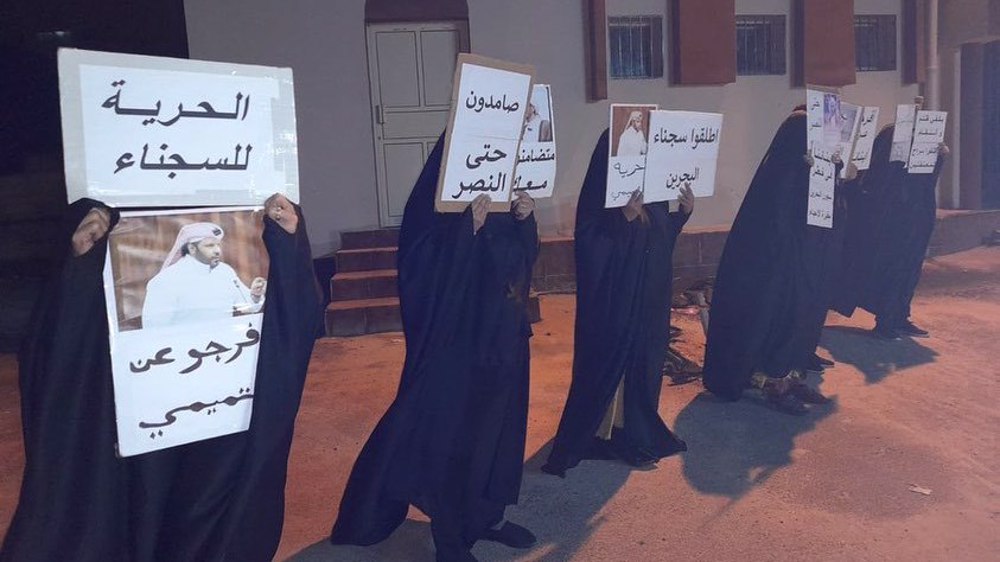 The protesters staged rallies in the villages of Abu Saiba, Shakhura and Dumistan to denounce Bahraini authorities' mistreatment of jailed activists and their miserable conditions at detention centers.
The demonstrators held up pictures of prisoners of conscience being kept behind bars in crowded jails, and demanded their freedom.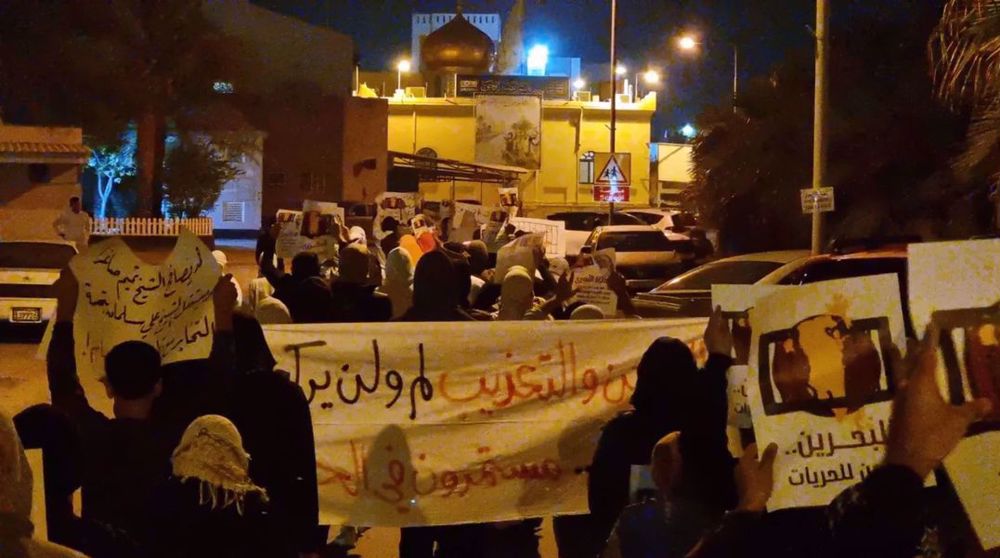 Demonstrations have been held in Bahrain on a regular basis since a popular uprising began in the Arab country in mid-February 2011.
People demand that the Al Khalifah regime relinquish power and allow a just system representing all Bahrainis to be established.
Manama, however, has gone to great lengths to clamp down on any form of dissent.