An indigenous air defense system has detected and destroyed a hostile unmanned aerial vehicle as it was flying in the skies over an area, where the Iranian Army is carrying out large-scale military maneuvers involving various divisions of its forces.
During the third day of the Zolfaqar 1401 joint drills, which is underway in an area spanning from the country's southern ports and waters to the northern tip of the Indian Ocean, the radars of the medium-altitude surface-to-air Mersad (Ambush) missile system intercepted the aerial target as it was seeking to penetrate the Iranian airspace.
The system, in coordination with the Iranian Army's Integrated Air Defense System, then launched a missile and struck the spy drone as it was flying at an altitude of 25,000 feet and at a distance of 150 kilometers away.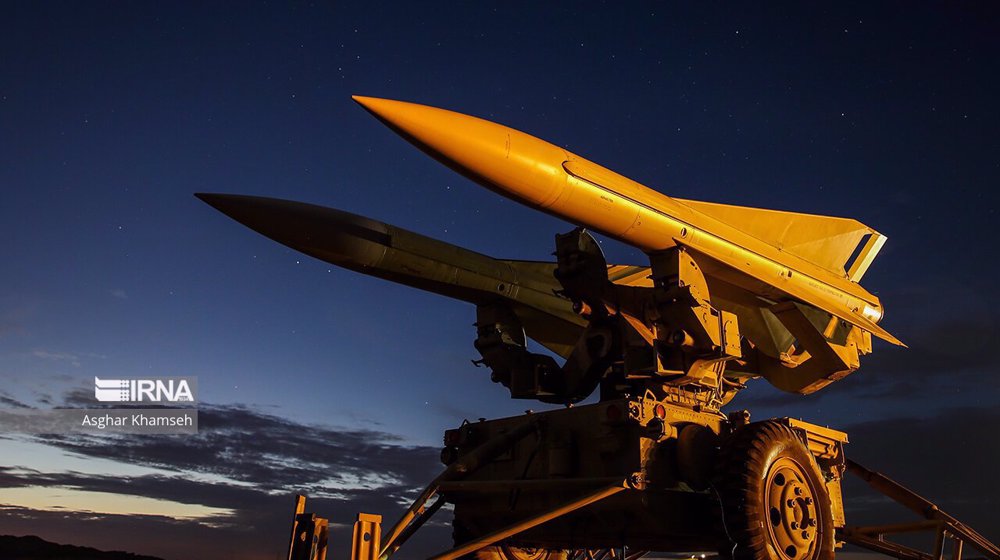 Mersad is a tactical, mobile, and agile missile defense system developed by Iranian military experts.
Its detection range has been upgraded from 100 kilometers to 150 kilometers. The system employs sophisticated technologies, has high operational accuracy and continuity, and it can lock on targets and destroy them at a distance of 40 kilometers.
Mersad can be deployed in less than 7 minutes and has the ability to change its position within the same period of time after launching a missile.
Also on Sunday, the Iranian Kilo-class Tareq attack submarine launched domestically-manufactured Mi'ad torpedoes for the first time to hit designated naval targets.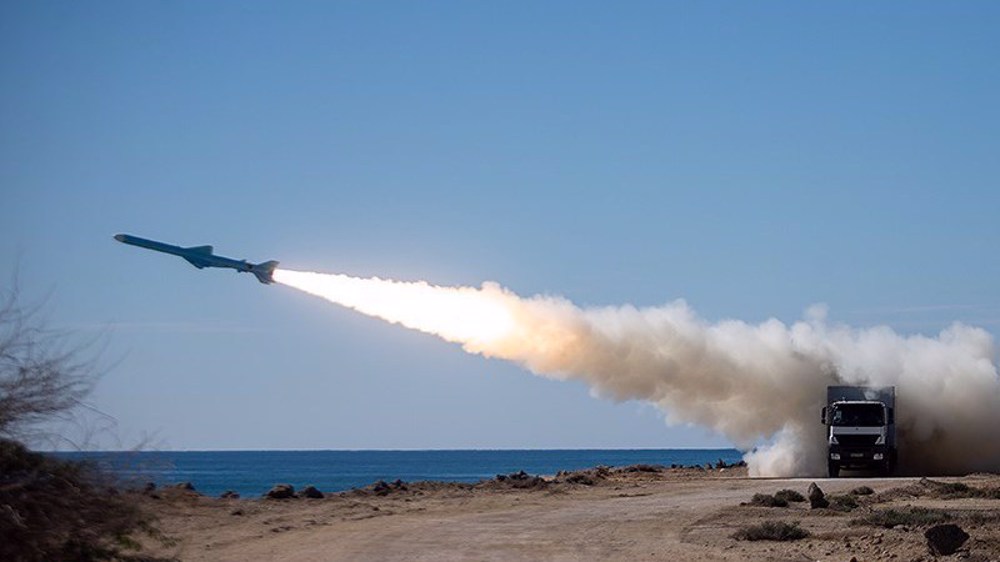 Qadir submarines also detonated various naval targets with homegrown smart and high-speed Valfajr torpedoes during the war game.
Iranian Army's Sikorsky SH multi-mission helicopters also launched aerial torpedo into the water, which propelled itself to the target and destroyed it.
Thanks to its warhead with huge destructive power, the torpedo can steal up on the targets and annihilate and sink big naval vessels within seconds.
A distinguishing feature of Valfajr is the short pre-launch preparation time, which dramatically increases the tactical capabilities, performance, and rapid reaction of the combat units, either warships or submarines.
Valfajr is said to have a longer range, more precision, and higher destructive power compared to similar torpedoes.
Zolfaqar 1401 drills kicked off late on Thursday night, and feature parts of the infantry, armored and mechanized units, surface, sub-surface and flying vessels, air defense systems, members of the marine commando force, and strategic bombers.
The drills' spokesman, Brigadier General Alireza Sheikh, said the exercises are meant to promote training and combat readiness and implement some operational and intelligence plans to improve the security of the region.
He described the utilization of indigenous military hardware and equipment as one of the outstanding points of the war game.
Commander of the military exercises, Deputy Army Chief Rear Admiral Habibollah Sayyari, said earlier on Thursday that the maneuvers bear the message that regional countries can ensure peace in their neighborhood through joint cooperation, without relying on outsiders.