Protesters have taken to the streets in Bahrain to show solidarity with prominent opposition leader, Hasan Mushaima, and other political prisoners, calling for their immediate an unconditional release as the ruling Al Khalifah regime presses ahead with its cruel clampdown in the Persian Gulf kingdom.
The protesters staged rallies in the villages of Sanabis and Dumistan to denounce Bahraini authorities' mistreatment of jailed activists and their miserable conditions at detention centers.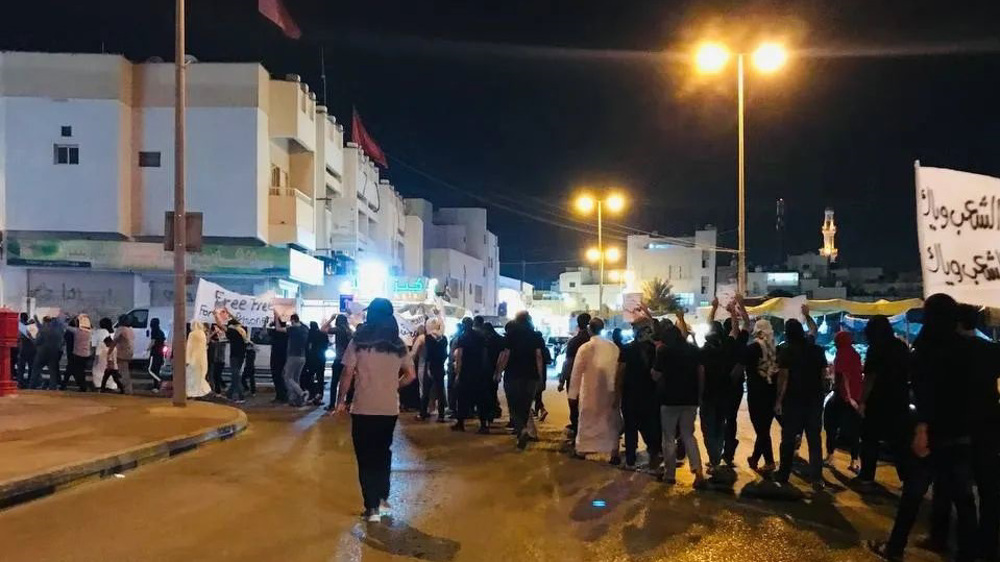 The demonstrators held up pictures of Mushaima and Sheikh Abd al-Hadi al-Mukhudhar, demanding the freedom of all prisoners of conscience being kept behind bars in crowded jails.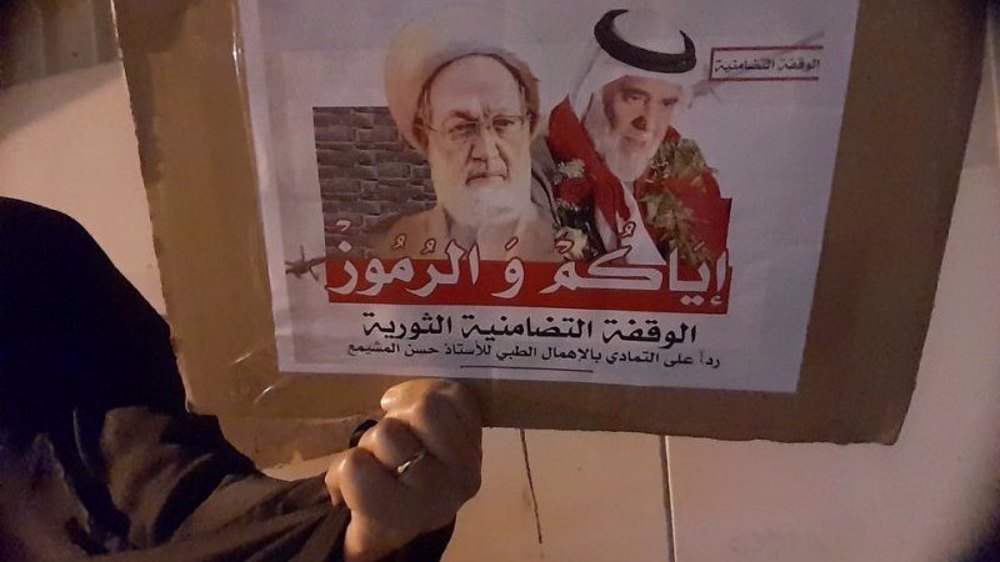 Meanwhile, Mushaima's family has staged a sit-in for the eighth consecutive day in front of Hamad Kanoo Health Center in the city of Riffa to demand immediate release of the 74-year-old veteran political dissident and his instant access to required medication.
Earlier this week, a Bahraini opposition movement blasted the Al Khalifah regime over its harsh measures against imprisoned human rights activists and pro-democracy campaigners in the country, warning of Mushaima's "lingering death."
"It is no secret that the Al Khalifah regime is exercising flagrant and deliberate medical neglect against distinguished opposition figure and Secretary-General of Haq Movement for Civil Liberties and Democracy Hasan Mushaima, who has been incarcerated in prison since 2011," the February 14 Youth Coalition said.
It added that the renowned opposition leader has not received proper medication and treatment even though he suffers from chronic diseases.
"Prison officials have been intentionally delaying provision of necessary medicine to Mushaima, and adamantly refused to take him to hospital for examinations and required treatments, until his health condition deteriorated sharply," the group said in the statement.
Anti-regime demonstrations have been regularly held in Bahrain since the popular uprising began in mid-February 2011.
People demand that the Al Khalifah regime relinquish power and allow a fair system representing all Bahrainis to be established.
Manama, however, has gone to great lengths to clamp down on any sign of dissent.