Iraqis are extending hearty and sincere welcome to hundreds of thousands of Iranian nationals who are crossing the border into the Arab country and heading to the holy city of Karbala to commemorate Arba'een, the 40th day after the martyrdom anniversary of Imam Hussein (AS), the third Shia Imam.
According to reports, the border crossings of Mehran and Chazabeh in the western and southwestern parts of Iran have witnessed an unprecedented high number of Iranian pilgrims over the past few days, creating problems as regards their transportation to Karbala, located about 100 kilometers (62 miles) southwest of Baghdad.
Iraqi people and state official are working to bring the situation under control, and resolve the difficulties.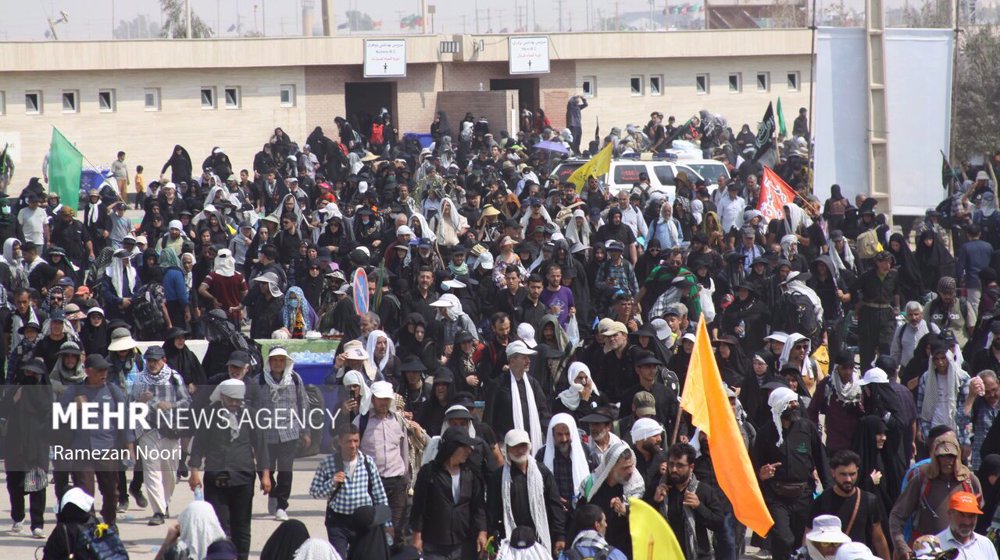 Iraqis have driven towards the border crossings with their own cars to solve the problem. With only a week left until Arba'een rituals, the population of people seeking to cross into Iraq has grown significantly compared to previous years.
Last year, it was estimated that between one and 1.5 million people crossed Iranian land and air borders into Iraq seven days before Arb'aeen. The figure stands at more than two million people this year.
One could say that all Iraqi people are playing their share this year to host pilgrims in the best possible form, and have rolled up their sleeves to give the guests a hearty and sincere welcome.
Apart from the main and secondary routes leading to Karbala, even unofficial routes and houses on the outskirts of the holy shrine cities of Karbala and Najaf have also turned into stalls to welcome and accommodate pilgrims.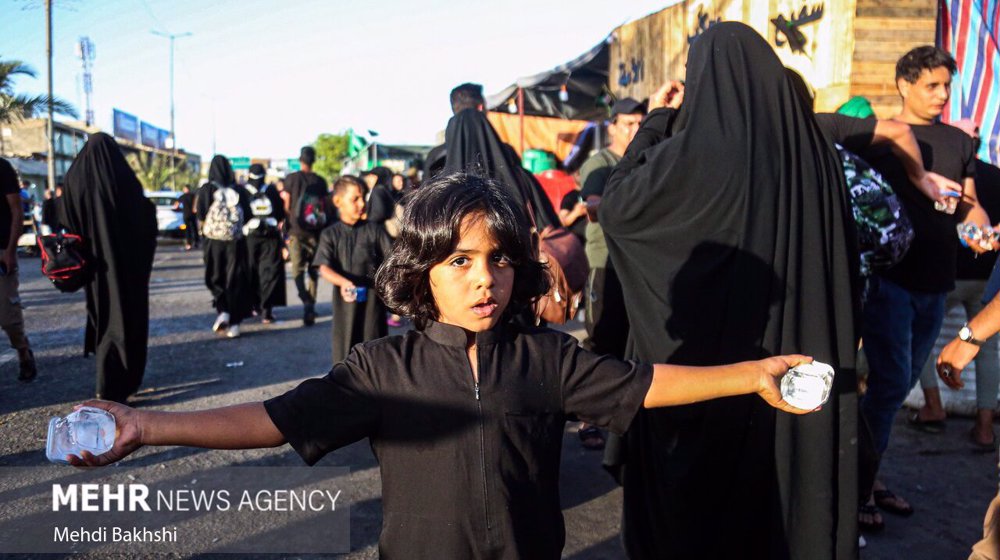 Every year on Arba'een, millions of people from around the world flock to Karbala. Large groups of mourners travel on foot toward the holy city to take part in the largest annual Islamic gathering on earth. The ceremony falls on September 27 this year.
Imam Hussein (AS) and his 72 companions were martyred in the Battle of Karbala in southern Iraq in 680 AD after fighting courageously for justice against the much larger army of the Umayyad caliph, Yazid I.