A massive fire has ripped through a Coptic Christian church in the Egyptian city of Giza, near the capital Cairo, leaving at least 41 people dead and 45 others injured.
The blaze started as 5,000 people gathered at the Abu Sifin church in the working-class neighborhood of Imbab on Sunday, producing huge amounts of smoke.
The cause of the fire was not immediately known. An initial investigation pointed to an electrical short-circuit, according to a police statement.
The fire blocked an entrance to the church, causing a stampede, two security sources told Reuters, adding that most of those killed were children.
Fifteen firefighting vehicles were dispatched to the scene to put out the flames while ambulances transported casualties to nearby hospitals. Fire services later said the blaze had been brought under control.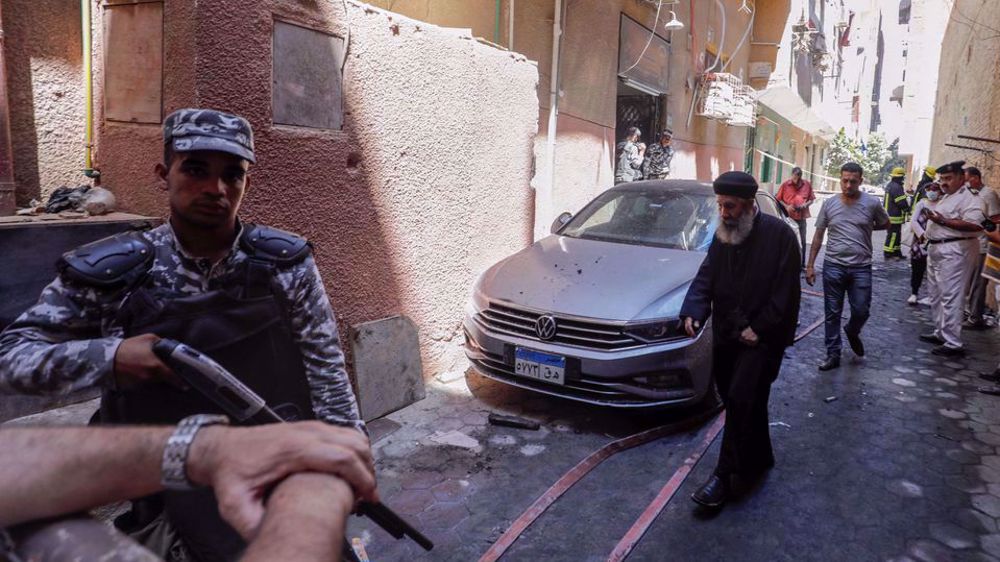 The incident prompted President Abdel Fattah el-Sisi to call on the region's emergency services to take all necessary measures. He also spoke by phone with the Coptic Christian Pope Tawadros II, who has been the head of Egypt's Christian community since 2012, to offer his condolences, the president's office said.
"I am closely following the developments of the tragic accident," el-Sisi wrote on his Facebook page. "I directed all concerned state agencies and institutions to take all necessary measures, and immediately to deal with this accident and its effects."
"I offer my sincere condolences to the families of the innocent victims that have passed on to be with their Lord in one of his houses of worship," the Egyptian president added.
The country's chief prosecutor, Hamada el-Sawy, ordered an investigation, and a team of prosecutors was dispatched to the church to establish the cause of the blaze.
Sunday's blaze was one of the worst fire tragedies in recent years in a country where safety standards and fire regulations are poorly enforced. In March last year, a fire at a clothing factory on the eastern outskirts of Cairo killed at least 20 people and injured 24 more.
In 2020, two hospital fires claimed the lives of 14 COVID-19 patients.