Israeli media say firefighters are battling to bring a huge blaze under control after several buildings containing hazardous materials caught fire at an industrial and logistics complex in the northern port city of Haifa.
The large fire broke out close to a residential building on Bar Yehuda Street early Sunday, and explosions were heard as flames detonated the contents of the building.
Video posted to social media showed flames engulfing the structures. It was unclear what exactly was stored in the buildings, with some of the explosions appearing to produce light-colored flames.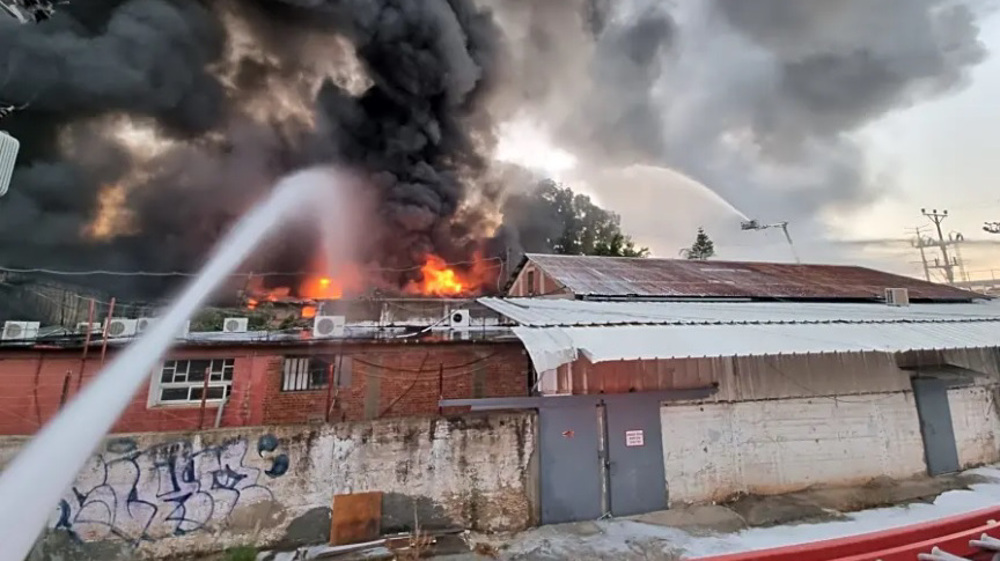 There were no immediate reports of casualties in the fire, but three people were rescued from nearby homes, media reports said.
Firefighters were working to prevent the flames from spreading to nearby structures.
The development took place a week after two buses were burned down in an open parking lot in the Israeli-occupied territories. 
The attack took place on Golda Meir Street in Rishon Lezion city, eight kilometers south of Tel Aviv, in the early hours of June 19.  
Back on June 11, eighteen buses were destroyed when they were torched in the early hours of the day in the northern city of Safed.
---
Press TV's website can also be accessed at the following alternate addresses: