By Karim Alirezaei
Today, June 20, marks World Refugee Day. It is a day to celebrate and honor millions of refugees around the world, including Afghan citizens who are not able to live a happy life owing to decades of war, suffering, poverty, and insecurity caused by the presence of foreign occupiers in their country and had to flee their homeland due to the miserable conditions created by the Americans and the West.
World Refugee Day is an international event designated by the United Nations to revere refugees around the world. The event aims to appreciate the strength and courage shown by those who have been forced to leave their country to escape conflict or persecution. The day is an opportunity to highlight and understand the plight of refugees and to value their resilience in rebuilding their lives.
Refugees emerge from all over the world. They may travel by air, sea, or on foot to free themselves of danger. What remains universal is the right to seek security.
Whenever people are forced to flee their country as a result of war and occupation, they reserve the right to be protected. All those who face any form of threat, including war, violence, and harassment, deserve support and protection. Everyone has a right to live in security.
Iran – given its special geographical location, good neighborliness, sense of humanity, and generosity towards its neighbors – has been for many years hosting refugees from one of its neighbors, with which it shares common roots. Many Afghans have consistently chosen Iran as one of their main destinations and found sanctuary there since a long time ago when they fled the Soviet invasion of Afghanistan, the Taliban's rule in the mid-1990s, and the US-led invasion of the country and its numerous catastrophic repercussions.
It is estimated that more than three million Afghan refugees are currently living in Iran, even though the accurate figure could be much higher as their exact names and details have not been registered in official records.
The Iranian nation and government, despite the financial burdens stemming from Western sanctions and pressures, have long warmly welcomed and hosted their Afghan brothers and sisters – a practice hailed by international bodies and Afghan authorities on numerous occasions.
The United States' cruel and illegitimate sanctions against Iran, in addition to its direct attack on the livelihood and health of the Iranian people, have been used as a pretext to prevent the Islamic Republic from accessing international aid for hosting refugees. What Iran is doing in order to host and provide services to millions of refugees is far beyond the tiny amount of aid that it receives from international bodies that are supposed to support refugees. This is while Iran is currently grappling with a full-fledged economic war and is under the heavy burden of sanctions.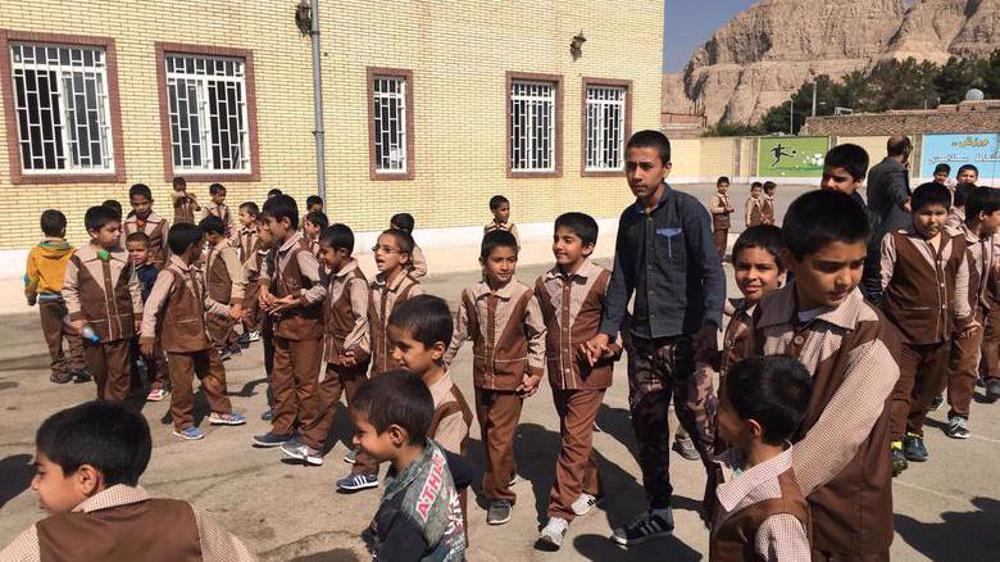 According to the United Nations High Commissioner for Refugees, Iran, in terms of the number of refugees living in the country, is the fourth largest refugee-hosting country.
Riots erupted across the Nimruz territory last year in the aftermath of the irresponsible withdrawal of the United States and certain other NATO member countries who had harassed the people of Afghanistan for years under the pretext of establishing security there. The game of power became a pretext to once again drive innocent people out of their homes.
After the fall of Kabul, another group of Afghan refugees headed to Iranian borders, while still suffering from their bitter experience of the past several years and their concerns about the conditions and the future of their country. They had no clue as to what their destiny wanted from them this time around. By keeping its borders open, Iran also made things easy for those who wanted to head toward other destinations.
Germany-based organizations supporting refugees announced at the time that Iran is sheltering refugees fleeing conflicts caused by the US and its allies.
A group of Afghan university professors went to Mashhad and took residence in Ferdowsi University's residential units. Groups of people made their way to border cities and received wide-ranging support that went far beyond what has been defined by the United Nations.
Ever since Leader of the Islamic Revolution Ayatollah Seyyed Ali Khamenei issued an order concerning the education of Afghan children in Iranian schools, all Afghan children – whether residing in Iran legally or illegally – must be accepted at Iranian public schools.
Permitting legal Afghan refugees to enroll in Iranian universities and pursue studies in prestigious majors had already been a traditional practice in Iran, and the issuance of residential cards to those refugees that had lost their documents, as well as work permits for employment in large cities that can accommodate refugees, had been just a small portion of Iran's efforts to facilitate life for Afghan refugees in the country.
Iran fully cooperates with international institutions to offer better services to refugees. The country's collaboration with India to vaccinate the refugees during the peak of the COVID-19 pandemic is among its latest efforts that drew applause from international organizations and interior ministers of other nations.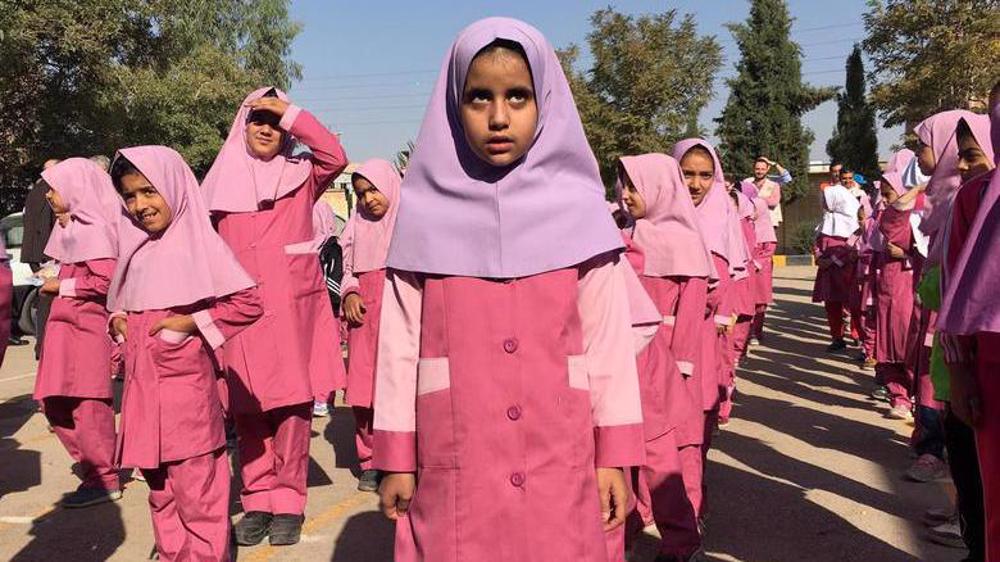 The United Nations has in recent years praised Iran's policy of accepting refugees, and described the nation as one of the most generous countries with respect to refugees. Iran has hosted one million refugees over the past four decades. Non-Governmental Organizations (NGOs) estimate that at least two million more undocumented Afghan refugees live in Iran, making the country the fourth largest refugee-hosting country in the world.
UN Secretary General Antonio Guterres has thanked Iran for hosting a summit of Afghanistan's neighbors last fall. "I thank the government of the Islamic Republic of Iran for holding such a summit during this sensitive time," he said in a video message reviewing the situation in Afghanistan and the conditions of refugees fleeing the country.
In early 2021, the UNHCR thanked Tehran for granting Iranian nationality to the children of Iranian mothers whose husbands are foreigners.
In a report published on its website, the UNHCR praised the Islamic Republic for the passing and implementation of a law which helped 75,000 children, who were stateless till then, to officially become Iranian nationals.
The UNHCR representative to Iran also offered their gratitude to Iran via Twitter, saying: "We thank Iran for this move which we see as a positive step for stateless people, not just in Iran, but in the entire world as well."
Tehran provincial head of foreigners' and migrants' affairs announced on November 14, 2020 that the first birth certificate for the children of Iranian mothers whose husbands are foreigners had been issued and delivered in accordance with the corresponding law passed by the Iranian parliament months earlier.
Despite certain subjective interpretations of Iranian laws which some have used to disrupt the country's efforts in supporting Afghan refugees, Iranians have hosted the people of the neighboring country in an illuminating manner. Showing hospitality is not only an ancient custom in Iran, but it is also a practice that has been highly recommended by the Prophet of Islam (PBUH) who advised Muslims to honor thy neighbor. All in all, these have transformed the Islamic Republic of Iran into one of the most important havens for refugees.
Karim Alirezaei is an international relations expert.
(This article was written originally in Persian and translated to English by Press TV staff. The views expressed in this piece do not necessarily reflect those of Press TV.)