Sri Lanka's embattled President Gotabaya Rajapaksa swore in a new prime minister to replace his brother, who resigned following a series of violent confrontations between his supporters, and anti-government protesters.
The new premier, Ranil Wickremesinghe, has already served in the office five times. Wickremesinghe, who has never completed a full term in office, took his oath before the president at a ceremony in the president's office on Thursday.
"A cabinet is likely to be appointed tomorrow," Sudewa Hettiarachchi, a spokesman for the president said.
The 73-year-old premier will be tasked with navigating Sri Lanka through the worst economic downturn in its history.
Mahinda Rajapaksa, the president's brother, resigned as prime minister on Monday after his supporters attacked anti-government demonstrators.
This unleashed several days of chaos in which at least nine people were killed and over 200 injured.
Sporadic violence and arson attacks continue in the country. Mobs have set alight dozens of homes belonging to ruling-party politicians around the country in recent days.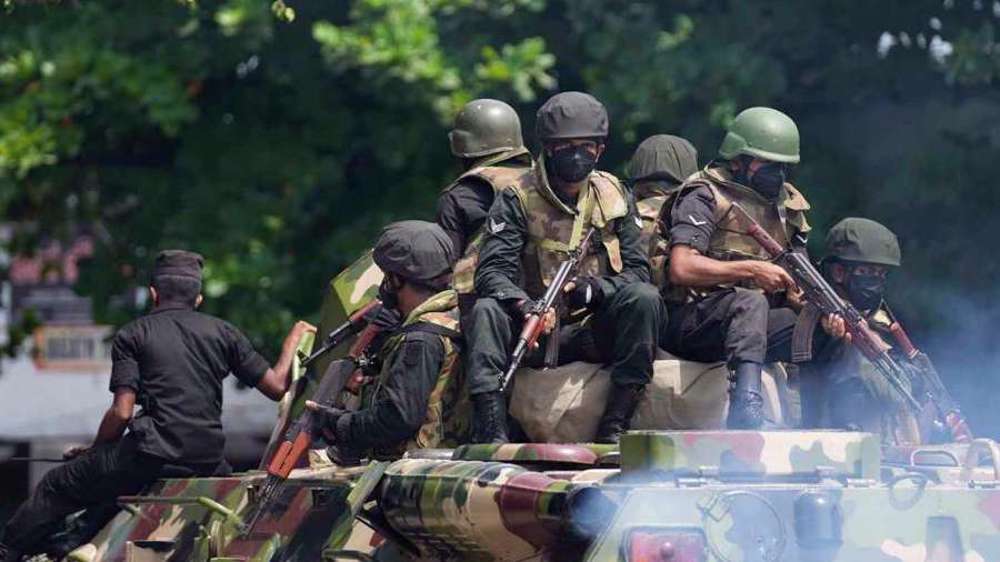 But security forces patrolling in armored personnel carriers with orders to shoot looters on sight have largely restored order.
A curfew was lifted Thursday morning -- only to be reimposed after a six-hour break allowing people to stock up on essentials.
It also remains to be seen whether a new cabinet will be enough to calm public anger if Rajapaksa continues to resist calls for his resignation.
Sri Lankans are angry over the worsening economic crisis they believe the government has been mishandling.
Critics say the roots of the crisis, the worst in several decades, lie in economic mismanagement by successive governments that amassed huge budget shortfalls and a current account deficit.
The crisis was deepened by severe tax cuts Rajapaksa promised during the 2019 election campaign and enacted months before the COVID-19 pandemic, which wiped out parts of the economy.
The country has suffered months of blackouts and dire shortages of food, fuel, and medicines since independence in 1948. In April, the country announced it was defaulting on its $51-billion foreign debt.