A Palestinian artist and a Kuwaiti inventor have boycotted the Dubai's extravagant Expo 2020 over the United Arab Emirates' (UAE) signing of a normalization agreement and opening of diplomatic relations with Israel.
"Over the past two years, I have received letters and invitations to perform in the UAE, the most recent of which was a request to perform in Expo 2020 Dubai," the Arabic-language Arabi21 online newspaper quoted Palestinian woman Dalal Abu-Amneh as saying.
She added, "I refused to participate in the Expo, which continues to ignore the feelings and rights of the Palestinian people, especially in the face of developments that have taken place over the past few days."
Abu-Amneh was referring to Israeli President Isaac Herzog's first visit to the UAE.
The diplomatic trip came more than a month after Naftali Bennett became the first Israeli prime minister to visit the Persian Gulf country, which normalized ties with Israel in September 2020 under the so-called Abraham Accords that were brokered by the United States.
Herzog discussed security and bilateral relations with the UAE's de facto ruler, Sheikh Mohammed bin Zayed Al Nahyan, on Sunday.
Moreover, Kuwaiti inventor Jenan al-Shehab has canceled her upcoming appearance at the Dubai Expo 2020 in response to the exhibition holding an "Israel Day" pavilion.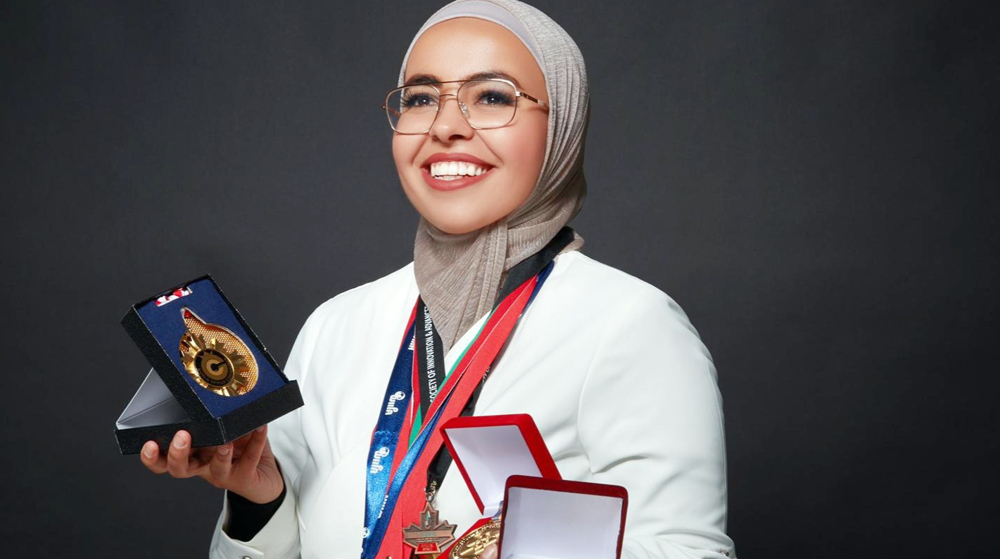 Twitter users lauded Shehab's decision, which she announced in an Instagram post, as "an honorable model for Kuwait," and a "source of pride."
Palestinian academic and human rights advocate Ramy Abdu praised her stance in the face of "some influencers whitewashing the [Dubai expo]."
Kuwait does not have diplomatic relations with Israel and maintains a strong stance against normalization.
The Persian Gulf kingdom prohibits Israeli passport holders from entering the country, and its citizens from visiting the Israeli-occupied territories.
Former Israeli prime minister Benjamin Netanyahu signed agreements with Emirati Foreign Minister Sheikh Abdullah bin Zayed Al Nahyan and Bahrain's Foreign Minister Abdullatif bin Rashid Al Zayani during an official ceremony hosted by ex-US president Donald Trump at the White House on September 15, 2020.
Palestinians, who seek an independent state in the occupied West Bank and Gaza Strip with East al-Quds as its capital, view the deals as a betrayal of their cause.