At least two children have sustained injuries when rockets were fired towards the home of the speaker of the Iraqi parliament in the western province of Anbar, security sources say.
The Security Media Cell, affiliated with the Iraqi prime minister's office, announced in a statement that three Katyusha rockets were launched from the banks of the Tigris toward the home of Mohammed al-Halbussi in the Karma district of province, west of the capital, Baghdad, on Tuesday evening.
The statement added that the first projectile fell behind the municipality's garage, while the second fell on Street 20 in front of a residential building.
The third rocket hit the al-Rashad area, injuring two passers-by.
A security source, requesting anonymity, told AFP news agency that the three rockets landed some "500 meters" (1,640 feet) away from Halbussi's home.
The source added that Halbussi was the target of the attack, but it was not clear if he was at home at the time.
The two wounded children were taken to hospital in Karma, Iraqi police said in a statement.
There was no immediate claim of responsibility for the attack.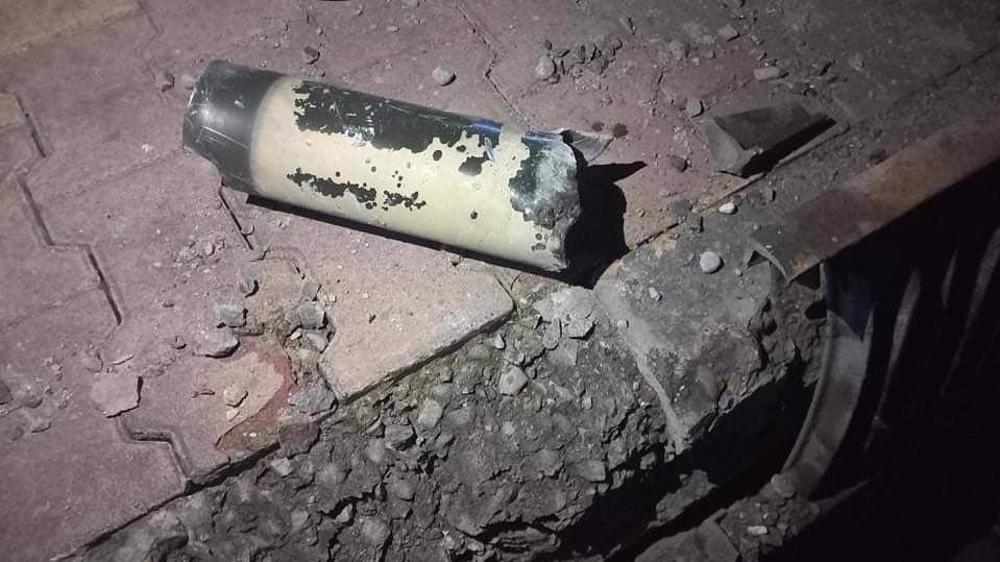 The attack came hours after Iraq's top court confirmed Halbussi's re-election as the parliament speaker.
Iraqi President Barham Salih has slammed the "deplorable terrorist attack."
He called on the Iraqi nation to come together, protect social peace, and tread the path towards forming an Iraqi government that would safeguard the interests of the country and respond to the popular aspirations.
 Parliamentary elections were held on October 10 last year, the fifth in Iraq since 2003, when a US-led military invasion ousted the regime of former Iraqi dictator Saddam Hussein.
They were originally planned to be held in 2022, but the date was brought forward in the wake of a mass protest movement that broke out in 2019 to call for economic reforms, better public services, and an effective fight against unemployment and corruption in state institutions.
The Fatah (Conquest) Alliance – the political arm of the Popular Mobilization Units or Hashd al-Sha'abi – managed to secure 17 seats, compared to the 48 it held in the outgoing parliament.
Former prime minister Nuri al-Maliki's State of Law Alliance won 33 seats in the legislature.
Influential cleric Muqtada al-Sadr's Sairoon coalition, Fatah's biggest rival, won 73 seats, compared to its previous 54 seats, making his party the first bloc in parliament, and thus giving him considerable influence in forming a government.
The vote took place under a new election law that divided the country into smaller constituencies – another demand put forth by Iraqi protesters – and allowed for the participation of more independent candidates.