Iraqis gather from all over the Arab country for a march in remembrance of Lieutenant General Qassem Soleimani and Abu Mahdi al-Muhandis, senior Iranian and Iraqi anti-terror commanders, who were assassinated by the US two years ago.
According to Lebanon's al-Ahed news website, the mourners reached Baghdad from every Iraqi province on Sunday, before heading out on the march towards the exact place, where the commanders were assassinated in a United States' drone strike targeting the Baghdad International Airport on January 3, 2020.
Upon reaching the site of the assassinations, the participants began attending a ceremony that was held to honor the memory of the heroic figures.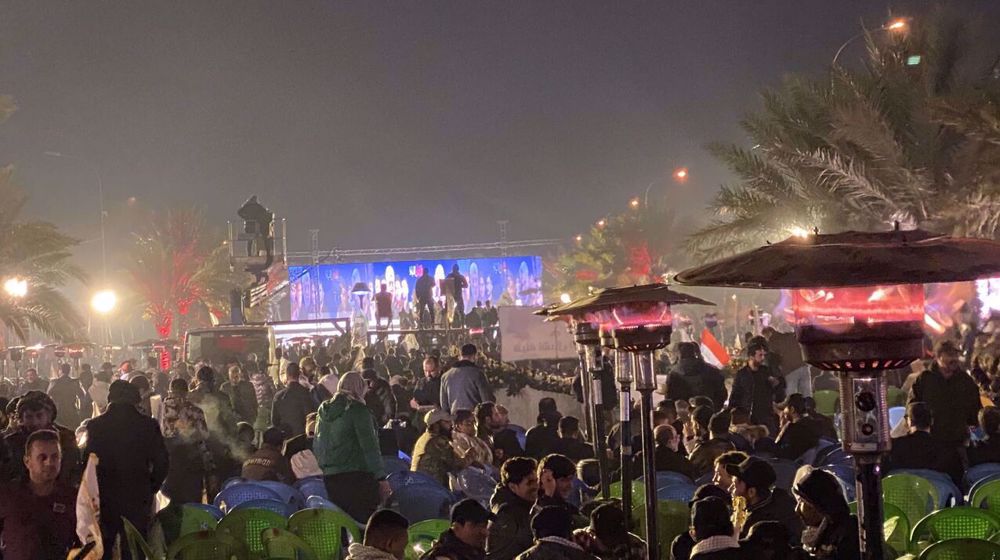 The drone strike that assassinated the commanders was ordered by former American president Donald Trump. The atrocity came at the height of the heroes' popularity for their helping out Iraq and Syria defeat the Takfiri terrorist group of Daesh.
Washington had been using Daesh's presence to perpetuate its military interference in the Arab countries.
Following the atrocity, the Iraqi parliament voted overwhelmingly in favor of a law mandating full withdrawal of all foreign forces from the country's soil.
Around one million Iraqis had attended a similar commemoration ceremony in the country's capital on Saturday, vowing unanimously to stand firm on demanding complete expulsion of all American-led forces.
---
Press TV's website can also be accessed at the following alternate addresses: