Police have been targeted by unidentified gunmen during rallies against COVID curbs and mandatory vaccination on France's Caribbean island of Martinique.
French media on Wednesday cited BFM TV as reporting that there had been shootings that lasted for several hours against police.
The reports said that the situation in Martinique was still "very tense."
"The patrols have come under fire of 9mm [bullets] on several occasions," said Joel Larcher, a public security spokesman in Fort-de-France, Martinique's capital. "Impacts were noted on the vehicles."
However, another police official was quoted as saying on Tuesday that no officers had been injured in the shootings, adding that the situation had calmed since the unrest overnight.
Anger emerged on the island after mandatory vaccination rules for health workers were imposed similar to what is required on mainland France.
The anger culminated in a concerted move by 17 trade union organizations that launched a general strike in Martinique on Monday.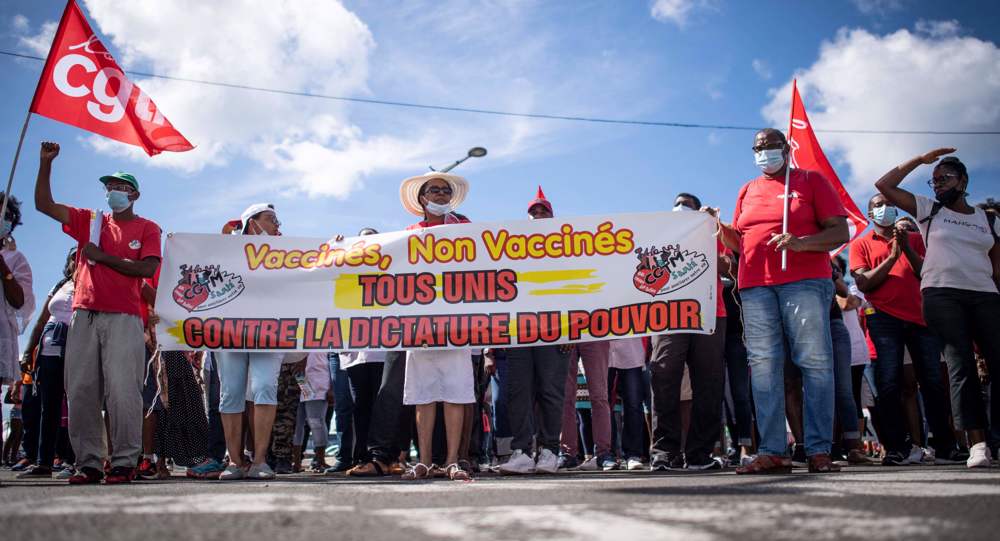 Protesters staging the strike were demanding an end to mandatory COVID regulations, as well as a pay increase and a decrease in fuel prices.
In the nearby Caribbean archipelago of Guadeloupe, which is also a French territory, there was a similar situation, with industrial action, nighttime looting, and protests against COVID curbs.
French Interior Minister Gerald Darmanin told France Inter radio that the situation in Guadeloupe was "very difficult."
"There are still scenes of extreme violence with police forces being shot at with real ammunition," he said.
In the past months, the Caribbean has been hit by a new wave of coronavirus infections that is causing lockdowns and flight cancellations just as businesses were expecting the economy to rebound.