The Iranian Army has started large-scale military exercises in an area stretching from the eastern sector of the strategic Strait of Hormuz to the northern tip of the Indian Ocean and parts of the Red Sea, with the participation of airborne units, special forces, and rapid reaction brigades.
Rear Admiral Mahmoud Mousavi, the spokesman for the joint drills codenamed Zolfaqar-1400, said troops serving in the Army's infantry and armored units, mechanized regiments, air defense units, naval units, and Air Force have taken part in the main stage of the exercise.
He said participating tactical and coastal units in the war game have successfully carried out various reconnaissance, surveillance, and combat exercises, employing different types of electronic warfare equipment and drones such as the homegrown Ababil-3, Yasir, Sadeq, Mohajer-4, and Simorgh unmanned aerial vehicles, besides P3F, RF4, and Boeing 707 aircraft.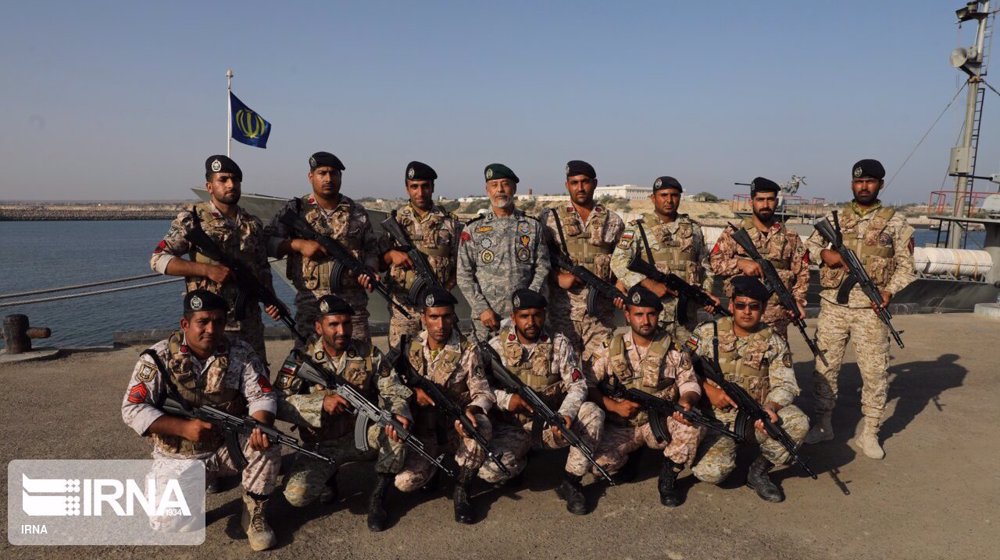 The senior military figure highlighted that marine and commando units of the Iranian Army and its Navy carried out airborne, heliborne, and amphibious exercises, launched surprise attacks, and stroke predetermined mock enemy targets.
"The units used a wide variety of military equipment and weapons, including speedboats, fast attack craft, underwater propulsion vehicles, and rocket launchers," Mousavi said.
He highlighted that the Iranian marines and commandos, regardless of tough topographical features of the area and intense attacks by mock enemy forces, utilized effective combat and reconnaissance strategies to prevent the latter from conducting surveillance activities and making on-ground progress.
He said Iranian naval forces employed domestically-developed Azarakhsh, Shahab and Ra'd speedboats, which were equipped with rocket launchers, to destroy the naval units of the mock enemy.
Other missions carried out during the war game included naval mines planting, coastal defense by means of artillery units, and heliborne operations, the admiral added.
Mousavi further hailed the sustainability of communications during the ongoing military drills, stating that during the exercise, the Islamic Republic of Iran Air Defense Force monitors the country's airspace and that of the exercise zone, while air defense units confront mock enemy targets. Elite fighter pilots and unmanned aerial vehicles of the Iranian Army also conduct air patrol operations.
He pointed out that all stages of Zolfaqar-1400 war game will be evaluated by experts of the General Staff of the Armed Forces of the Islamic Republic of Iran, Khatam-al Anbiya Central Command, and the Islamic Republic of Iran Army.
Iranian military experts and technicians have in recent years made great progress in developing and manufacturing a broad range of domestically-manufactured equipment, making the armed forces self-sufficient in this regard.
Iranian officials have repeatedly underscored that the Islamic Republic will not hesitate to build up its defense capabilities, emphasizing such abilities are entirely meant for the purpose of defense and will be never subject to negotiations.