Tehran expects India to resume oil imports from Iran and move on the next phase of developing the Chabahar Port project, the country's ambassador to New Delhi has said.
Iranian Foreign Minister Hossein Amir-Abdollahian will visit India later this month to attend the India-Iran Joint Economic Commission, with Ambassador Ali Chegeni believing that it will "herald a new era" for the countries.
India was the second largest importer of oil from Iran after China until May 2019 when it stopped purchases under pressure from the former Trump administration.
According to Chegeni, trade between India and Iran exceeded $17 billion in 2018-19 and had the potential to reach $30-35 billion this year had New Delhi not stopped Iranian oil imports.       
India's Prime Minister Narendra Modi had forged close relationship with former US president Donald Trump who crafted the most draconian sanctions ever on the Islamic Republic with the express aim of bringing Iran's oil imports down to zero.
While little has changed under Trump's successor, the new Iranian administration is intent to deprioritize relations with the west and build closer cooperation with the regional countries - and India is no exception.
"We have no limit, no ban, no barrier in developing our relationship with India," Chegeni said in an interview with India's online newspaper ThePrint.
"India used to be our big customer of oil, and we were the first country to export oil to India based on the rupee. It was recognition of the rupee as international money, instead of using the dollar or some other currency. We did that also to buy commodities from India," he said.
Iran apparently hopes Foreign Minister Amir-Abdollahian's visit to India will put trade back on track.
"My minister will be coming; we will have an exchange of visits. A new chapter will be opened. Both countries have a lot of potential to improve the relationship. We are going to have a very good relationship, promoting economic, political and other aspects of the relationship," Chegeni was quoted as saying.
"We are strategic partners, we are in the same geography, we are in the same history," the ambassador said, adding "I now see goodwill and the potential of a high-profile relationship under our new President."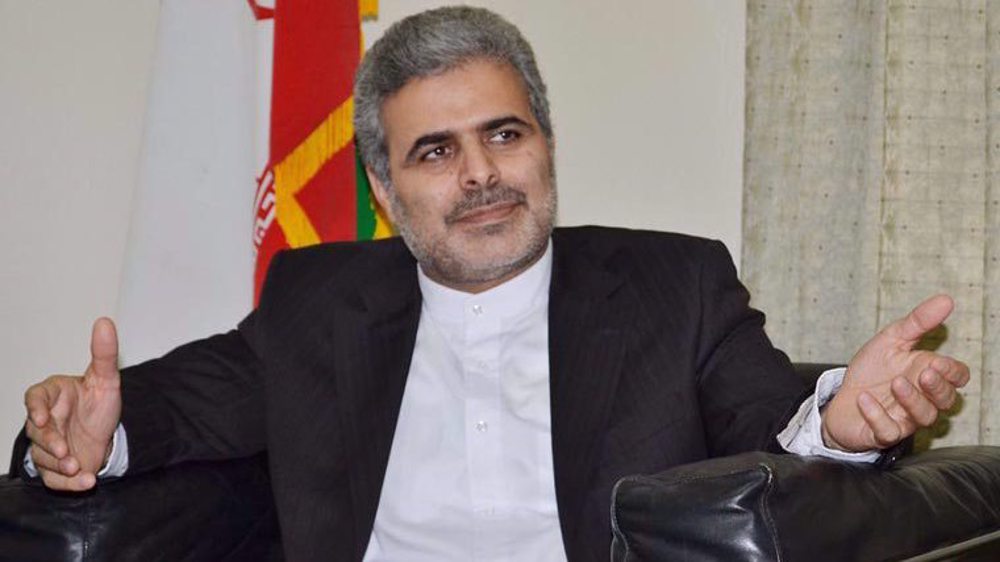 Since President Ebrahim Raisi came to office in August, Indian External Affairs Minister S. Jaishankar has visited Iran twice. Meanwhile, President Raisi has appointed a special representative for India for the first time in the history of the two countries' relations.
For now, Iran expects India to resume oil purchases. "Of course, we are not deciding on behalf of our Indian friends; Indian authorities should do that. But from our side, there is no problem in exporting oil and gas, petrochemical and even non-oil goods. There is a big capacity," Chegeni said.
"If India starts taking oil, gas and other items from Iran, then both sides can have balanced trade," he added.
Senior Indian officials have said that oil refiners in the country are prepared for a resumption of crude imports from Iran, adding they will quickly enter into contracts the moment Iran is cleared for exporting oil.
Indian refiners, they say, are eager to resume imports from Iran both because of better contractual arrangements and also due to lower freight costs on shorter voyage.
However, while sanctions are a key nuisance, Tehran has repeatedly complained of New Delhi's perceived reluctance to turn some of their joint projects on paper into reality.
India, in Chegeni's words, considers the Chabahar Port project as the golden gateway to Afghanistan, Central Asia and Eastern Europe, but there is "not enough activity" from its side to complete it.
"Chabahar, on paper, is not covered by the US' illegal sanctions," he said, but India is probably still scared of "third parties" to invest and work in Chabahar.
Under a trilateral contract signed with Iran and Afghanistan in May 2016, India is developing two berths at the Shahid Beheshti port of Chabahar with a total capital investment of $85 million and will operate them on a 10-year lease.
Operations at the terminals have somehow started, but New Delhi has not moved on the next phase of the project, which involves building a rail-link from Chabahar to the Iranian city of Zahedan, near the Afghanistan border.
India was also expected to invest in setting up fertilizer, petrochemical and metallurgical plants in the Chabahar Free Trade Zone, but it abandoned them lest they might invoke the US ire.
Iran decided to develop the rail link on its own last year. Chegeni said the project is more than 70 percent complete, but India can still join it for signaling and other infra development.
"Chabahar is a very big area for investments and there is a free trade zone area. There are a lot of opportunities for India to come and invest. Unfortunately, the private sector from India is still hesitant because of some fear regarding the sanctions. I am sure the Indian government wants that, but the speed is not there," he was quoted as saying.
Even the door is still open for India for Farzad B, a gigantic gas field spread across the maritime boundary between Iran and Saudi Arabia in the Persian Gulf, which Indian public sector oil and gas corporation ONGC Videsh Ltd (OVL) discovered in 2008.
Negotiations for the field's development had been going for more than a decade, but Iran decided in May this year to go ahead with the project on its own after India repeatedly failed to firm up its proposal with a contract.
"This block is common between us and some neighboring countries. Since 2006, they are taking their share and we are losing out. We have lost more than 15 years because of the slow reply and activity from our Indian friends. It is now up to India to decide how they want to come to the project," Chegeni said.