The last remaining of up to 15,000 Haitian migrants have been removed from a squalid makeshift camp under a bridge in Del Rio, Texas, ending another episode in America's immigration saga that shocked the world this month. 
A new surge of migrants, most of them Haitian, had converged under the Del Rio International Bridge, with harrowing images of migrants being rounded up and whipped by border agents on horseback drawing widespread outrage.
"As of this morning, there are no longer any migrants at the camp underneath the Del Rio international bridge," Homeland Security Secretary Alejandro Mayorkas said at a White House briefing on Friday.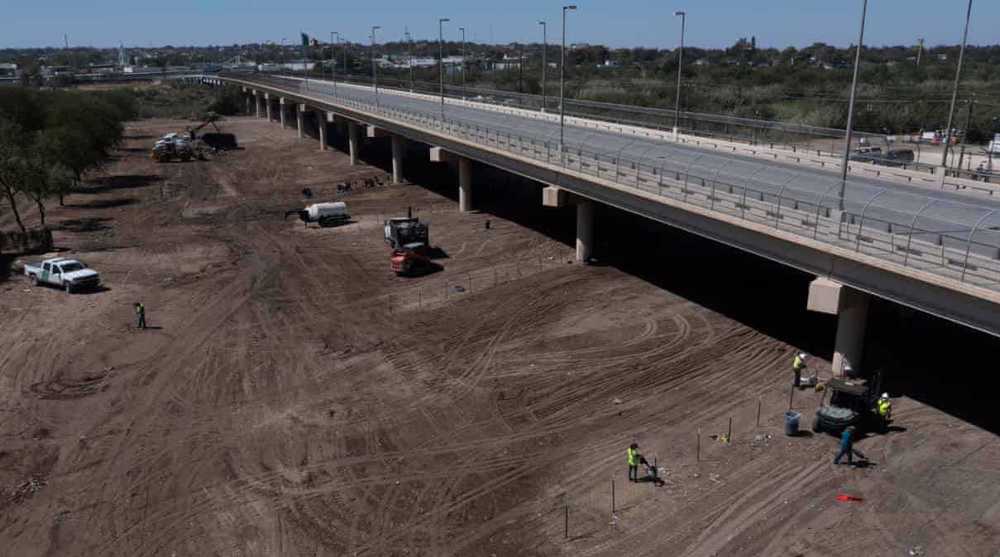 Mayorkas confirmed that around 2,000 migrants had been "repatriated" to Haiti on 17 flights, adding that another 8,000 had voluntarily headed south to Mexico, and about 5,000 were being processed by homeland security agents.
"Some have been returned to Haiti, indeed," he said. "Others have been moved to different processing facilities along the border in light of operational capacity. And then many of them will be returned to Haiti from there," he said.
Detention and processing facilities along the US-Mexico border are at capacity or over capacity as agents try to process migrants moved in from Del Rio on top of the usual flow, a DHS official told CNN.
Some of those processed at these facilities will be released on a case-by-case basis, but the majority is likely to be expelled, the official added.
Homeland Security officials have declined to provide a number of how many migrants have been released in the United States.
The Biden administration has faced blistering criticism from both Republicans and fellow Democrats for the way it has handled the crisis, including congresswoman Maxine Waters who said the treatment of Haitian migrants was worse than "slavery."
President Joe Biden on Friday denounced the treatment of Haitian migrants at the border as "horrible" and promised consequences for the agents who crossed the line.
"It's outrageous. I promise you those people will pay," Biden told reporters on Friday, his first remarks on the crisis following days of disparagement from members of his own party and humanitarian organizations.
The White House had faced mounting questions in recent days about why the president had not directly addressed the situation himself, rather than through officials like press secretary Jen Psaki, Vice President Kamala Harris, and Mayorkas.
At the White House briefing, Mayorkas also promised an investigation into conditions in Del Rio and treatment of Haitian migrants in the encampment there.  
"We know that those images painfully conjured up the worst elements of our nation's ongoing battle against systemic racism," he said.
In recent months, the southwest border has been inundated with a surge of unauthorized crossings not seen in more than two decades. Nearly 200,000 immigrants were arrested at the southwest border in August alone, according to government data.
Many migrants are Haitians who have been driven to the edge by a powerful earthquake and devastating flash floods since July, when the assassination of President Jovenel Moïse unleashed a fresh wave of political turmoil and violence in the Caribbean nation.