A cancer-stricken former Palestinian political prisoner, who was recently released from an Israeli jail, has died after years of being denied medical aid in the occupying regime's custody.
The Palestinian Prisoners' Society (PPS) said on Wednesday that 39-year-old Hussein Masalma, who suffered from leukemia, had died at Istishari Arab Hospital in Ramallah city.
Masalma, from the West Bank town of al-Khader, was abducted by the Israel army in 2002 and was sentenced to 20 years in prison, according to the PPS.
After serving 19 years in an Israeli jail, the Palestinian was released in February, when his condition became extremely serious as Israel denied him urgently-needed medical care.
He was first moved to Hadassah Israeli medical center in al-Quds, before being transferred to Istishari Arab Hospital last week.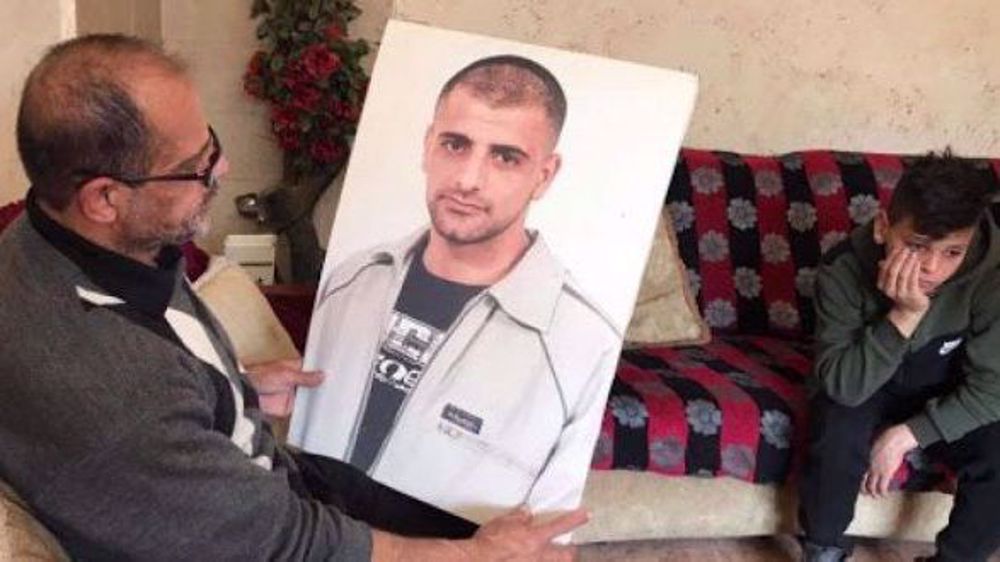 The PPS held the Tel Aviv regime fully responsible for the ailing Palestinian's death, saying he was subjected to medical negligence during his time in Israeli custody and only started receiving treatment when his health condition became critical.
It also noted that Masalma started suffering from medical complications and pain in late 2020, but it took Israel more than a month to send him to a clinic.
He, the PPS added, was only moved to Hadassah Israeli medical center when his condition became very serious and he was diagnosed with end-stage leukemia.
Several Palestinian political factions called for a general strike and protests across the occupied West Bank on Thursday, when the deceased former prisoner will be laid to rest.
In an interview back in February, Masalma said, "For more than two years I have been suffering, and they couldn't diagnose my condition. It is not just me, there are so many detainees suffering from serious conditions."
The PPS complained that many Palestinian political prisoners, especially those who have been held captive by Israel for more than 20 years, are facing serious health conditions.
It further urged legal and human rights groups, including the World Health Organization (WHO), to act on ensuring the release of all ailing Palestinians from Israeli prisons.
The Israeli Prison Service (IPS) keeps Palestinian prisoners under deplorable conditions lacking proper hygienic standards.
Prisoner rights groups assert that the Israeli IPS maintains a systematic policy of medical negligence toward Palestinian inmates.
There are reportedly more than 7,000 Palestinians held in Israeli jails. Hundreds of the inmates have been apparently incarcerated under the practice of administrative detention.
The Palestinian inmates regularly stage hunger strikes in protest at both the administrative detention policy and harsh prison conditions.