Iranian judo practitioners have put spectacular performances on display at the Tokyo 2020 Paralympic Games in Japan, collecting two gold medals to add to the Islamic Republic's medal tally at the international sports event.
On Sunday, 28-year-old Iranian athlete Mohammad Reza Kheirollahzadeh stood atop in the men's over 100-kiloghram category by defeating Revaz Chikoidze, a representative from Georgia, with an ippon (10-0) at Nippon Budokan indoor arena.
The Iranian fighter received a bye in the first round, before beating Jamaican opponent Theador Subba with an ippon in his first encounter at the quarterfinals 
Kheirollahzadeh also overwhelmed South Korean rival Choi Gwang-geun 10-0 in the semi-finals, and booked the berth for the final contest.
Earlier in the day,  Iranian judoka Vahid Nouri, who was given a bye in his first challenge in the first round of men's minus 90-kilogram weight class, defeated representatives from Brazil and France with an ippon and a score of waza-ari respectively, finding a place in the final showdown.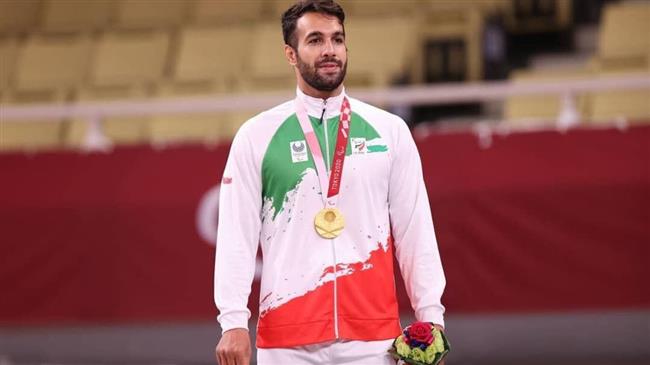 He outmuscled British opponent Elliot Stewart with an ippon (10-0) in his last contest, and earned the gold medal.
Separately, Iranian powerlifter Seyyed Hamed Solhipour exhibited admirable display of physical strength and athletic prowess, and won a silver medal.
The 32-year-old participated in the men's minus 97-kilogram class competitions at Tokyo 2020 Paralympic Games on Sunday, and cleared the bar at 222 kilograms to be crowned as the vice champion.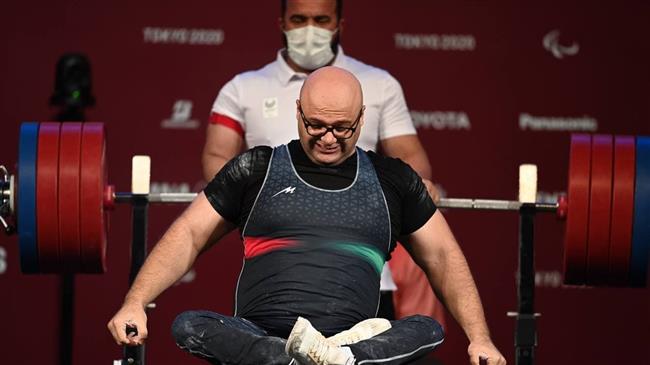 Chinese powerlifter Panpan Yan won the gold medal with a lift of 227 kilograms, while the bronze medal went to Colombia's Fabio Torres who elevated 221 kilograms.
Moreover, Iranian shot putter Alireza Mokhtari Hemami claimed a silver medal at the 2020 Paralympic Games on Sunday.
He recorded a throw of 8.48 meters in the final of men's shot put F53 competitions, and snatched the silver medal.
Elvin Astanov from Azerbaijan marked 8.77 meters to receive the gold medal.
Ales Kisy, a shot putter from the Czech Republic, won the bronze medal with his best throw of 8.25 meters.
The Islamic Republic of Iran has been awarded a total of seven medals – three golds and four silvers – at the Tokyo 2020 Paralympic Games, and currently stands in the 16th place of the tournament.
China leads the standings with 101 medals, including 43 golds. Great Britain is in the second slot with 59 medals, among them 23 golds while Russian athletes rank third, having won 15 golds and 51 medals in total.
The 2020 Summer Paralympics, branded as Tokyo 2020 Paralympic Games, opened on August 24, and will wrap up on September 5.
Iranians athletes are reportedly vying for medals in judo, rowing, taekwondo, wheelchair basketball, cycling, sitting volleyball, athletics, archery, shooting and weightlifting.