Iranian mourners commemorate Tasu'a, on the eve of Ashura, the day marking the martyrdom anniversary of the third Shia Imam, under strict health measures imposed to contain the spread of the COVID-19 pandemic.
Tasu'a, in the Islamic lunar calendar refers to the ninth day of Muharram, a day before Ashura when Imam Hussein (AS), a grandson of Islam's Prophet Muhammad (Peace be upon Him), and his 72 companions were martyred in the Battle of Karbala, in southern Iraq, in 680 AD after fighting courageously for justice against the much larger army of the Umayyad caliph, Yazid I.
Outdoor mourning rituals are held in different cities, with black-clad participants beating their chests and reciting elegies in memory of the suffering imposed on Imam Hussein (AS), his family, and followers.
Muslims around the world have also marked the occasion with similar ceremonies.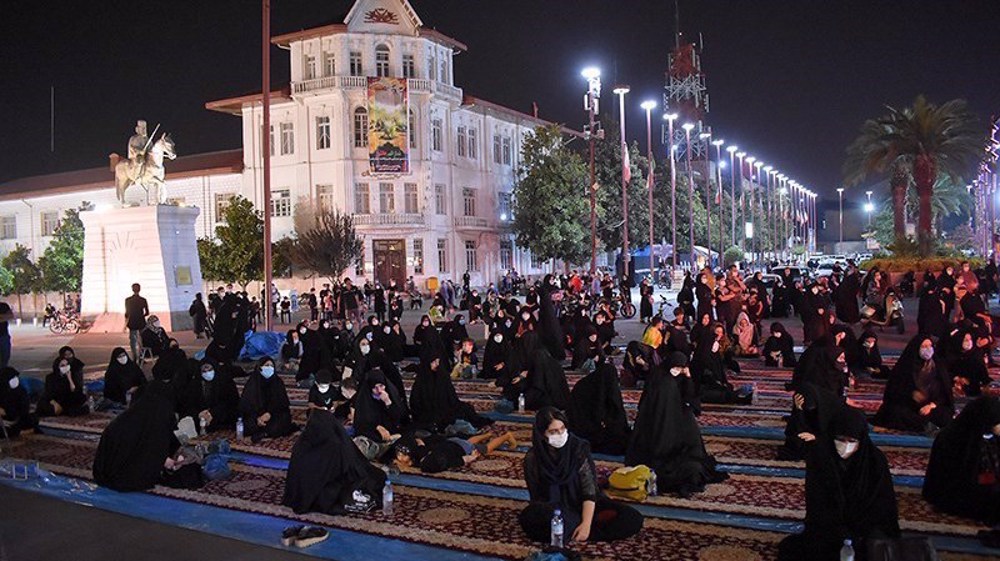 The mourners have been advised to wear masks and observe physical distancing amid a renewed surge in coronavirus infections caused by the more contagious delta variant.
On the occasion, the mourners also distribute votive foods which are prepared in compliance with safety guidelines.
This year, mourning processions in closed areas and marching in the streets are banned.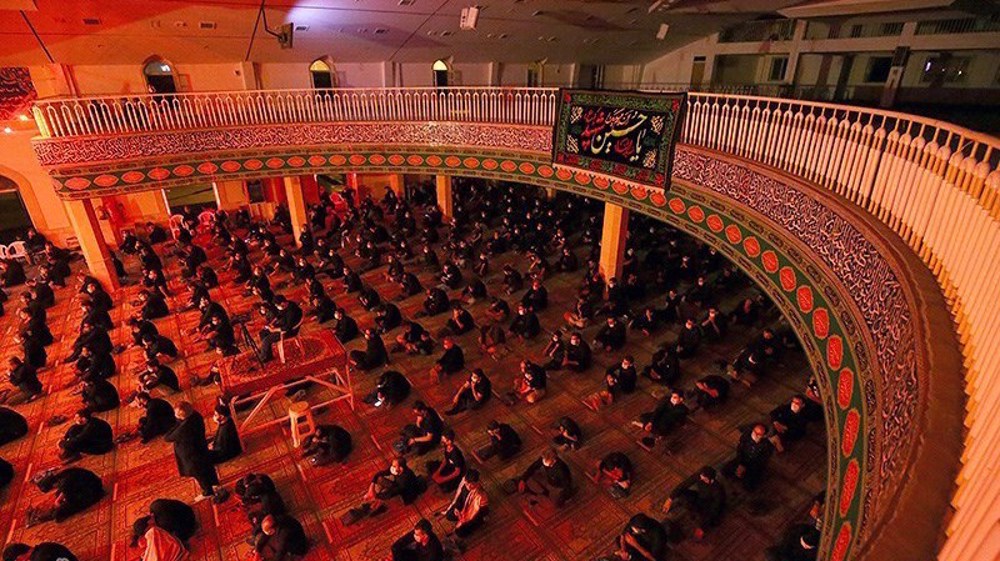 Leader of the Islamic Revolution Ayatollah Seyyed Ali Khamenei attended a mourning ceremony on the eve of Tasu'a, which is devoted to Abbas ibn Ali, Imam Hussein's half-brother.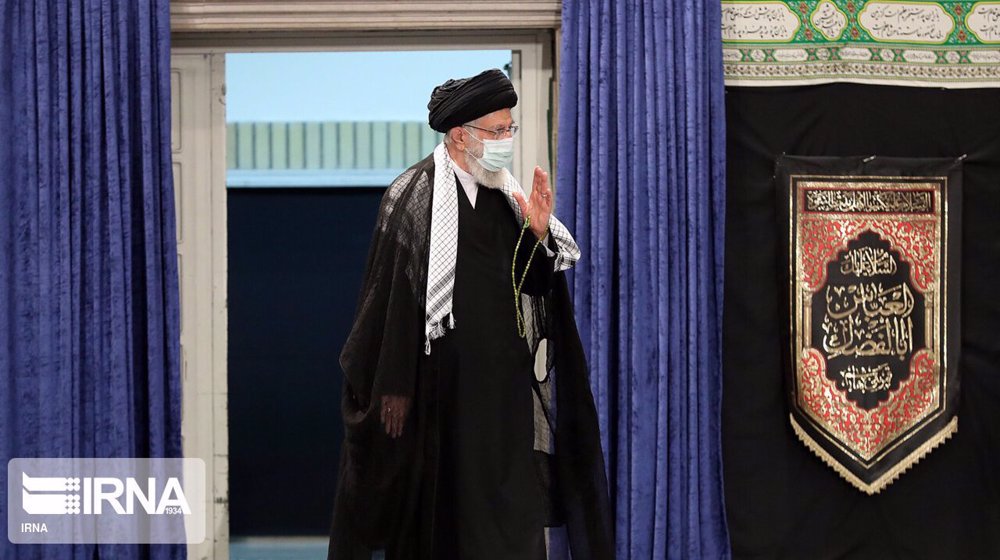 Abbas ibn Ali was martyred as he tried to bring water for women and children in the Imam's camp, whom had been left without any water for days due to a siege by the enemy.