Canada's Prime Minister Justin Trudeau has called for snap elections, hoping to pull the plug on a two-year minority government and gain a strong majority in Parliament.
In a meeting on Sunday with Canada's Governor General Mary Simon, who represents the Canadian monarch Queen Elizabeth II, Trudeau requested her to dissolve the Parliament and trigger what he called "pivotal" snap elections.
After the meeting, Trudeau told reporters, who had gathered outside Rideau Hall, that the governor general had agreed with his request and the upcoming elections were scheduled for September 20.
"The decisions your government makes right now will define the future your kids and grandkids will grow up in," he said. "So, in this pivotal, consequential moment, who wouldn't want a say?"
"My friends, it's been a big couple of years," said Trudeau, who has been prime minister since 2015, adding, "The last 17 months have been like nothing we've ever experienced and we're all wondering what the next 17 months, not to mention the next 17 years, will hold."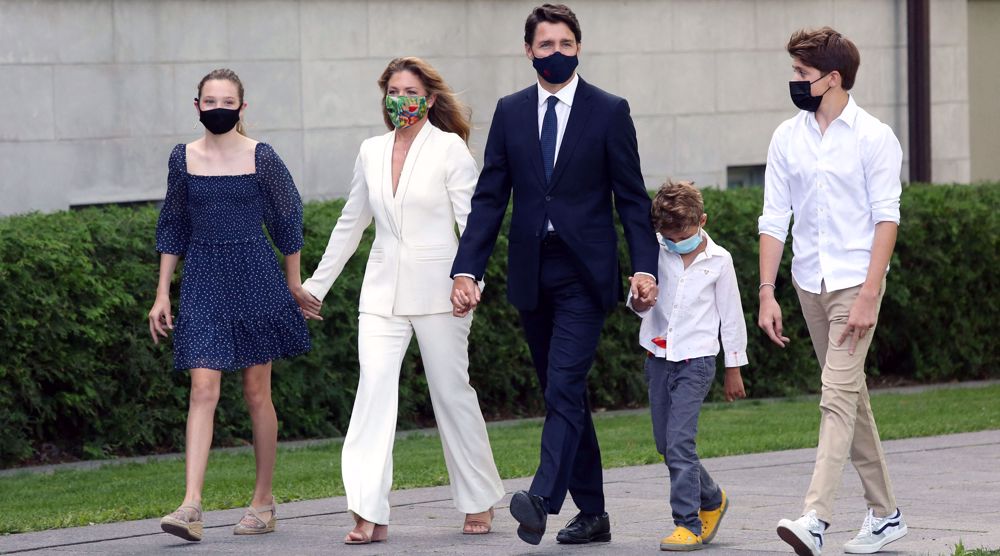 Trudeau touched on major issues such as global warming, the ongoing coronavirus pandemic, and the economy.
"You're probably wondering what this means for you, for your job, for your kids, for your retirement, for your community and for your country," he said. "This is about giving Canadians an opportunity to weigh in at a really pivotal time."
Trudeau's main rivals in the upcoming elections are the Conservative Party leader Erin O'Toole, the New Democrat party leader Jagmeet Singh, the Bloc Québécois leader Yves-François Blanchet and the Green Party leader Annamie Paul.
Trudeau seems to be confident in his gamble due to strong polling results that show the Liberal leader enjoys high popularity following his government's successful COVID-19 vaccination campaign.
Analysts say, however, there is no guarantee and the elections also carry risks for Trudeau due to unexpected campaign conditions that could arise from the pandemic.
Canada faces a fourth wave of COVID-19 infections with more than 1.45 million reported coronavirus cases and a death toll of more than 26,700.
The recent discovery of more than 1,000 unmarked graves at former indigenous residential schools has also hit a raw nerve in Canada and could prove a factor in the elections.
Many Canadians, especially the natives, have been protesting against the government over the embarrassing scandal.