Iran's Ambassador to Moscow Kazem Jalali says Iranian Navy destroyer Sahand and accompanying support vessel Makran have arrived in St. Petersburg to take part in the annual parade celebrating the Day of the Russian Navy.
He made the remarks on Saturday, one day before the parade kicks off in honor of the 325th anniversary of the Russian fleet on the Neva River.
Jalali said Iran's Navy Commander Rear Admiral Hossein Khanzadi will be present at the event upon an invitation by Russian Defense Minister Sergei Shoigu.
On the sidelines of the parade, Khanzadi will hold meetings with high-ranking Russian military and defense officials as well as his counterparts from other participating countries, the Iranian envoy added.
According to Shoigu, the event "will involve 54 ships, including frigates from India, Iran and Pakistan, and more than 4,000 military personnel."
The two Iranian vessels left Bandar Abbas port in May, went around Africa's Cape of Good Hope and continued north through the Baltic Sea.
Also on Saturday, Jalali met with Russian Deputy Defense Minister Colonel General Alexander Fomin.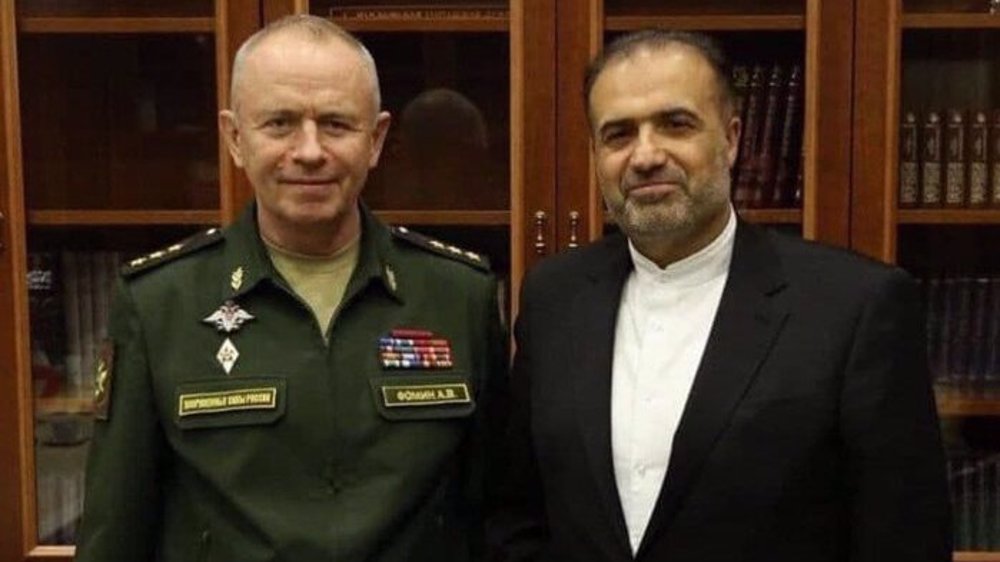 They discussed the participation of Iranian ships in the Russian naval parade, prospects for defense and military cooperation between the two countries and regional developments.
The two sides further stressed the need for continuing consultations and meetings between Iranian and Russian military top brass.
---
Press TV's website can also be accessed at the following alternate addresses: