Yemeni army soldiers, supported by fighters from allied Popular Committees, have carried out a large-scale military operation against Saudi-backed militants loyal to Yemen's former president, Abd Rabbuh Mansur Hadi, near the border with Saudi Arabia.
On Thursday, the media bureau of Yemen's Operations Command Center released the video footage of a major offensive against the Takfiri mercenaries on the outskirts of Jabal (Mount) al-Doud close to the kingdom's southwestern region of Jizan.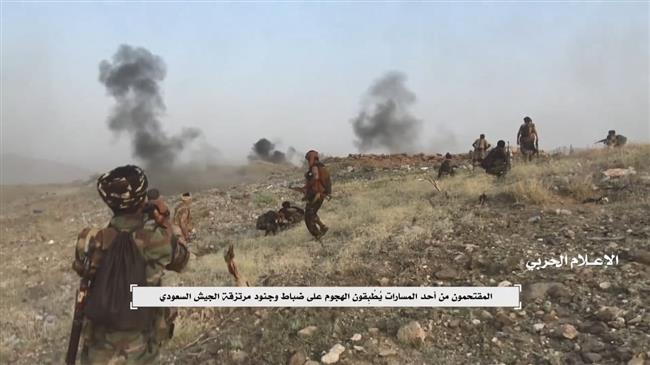 The video shows Yemeni troops and their allies pounding the positions of the militants and Saudi-paid Sudanese soldiers west of al-Manzala and Tabba Abbas areas in the mountainous region.  
Yemeni armed forces and Popular Committees fighters conducted the offensive on two fronts, and they managed to establish control over a number of districts and inflict material and human losses on enemy forces in the process.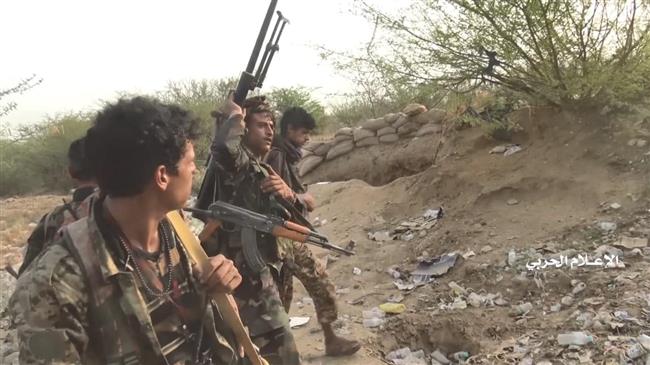 Yemeni soldiers and their allies destroyed vehicles belonging to Saudi-backed militants, burned their camps and barricades, seized various weapons, and captured a number of Sudanese mercenaries.
Saudi Arabia, backed by the US and regional allies, launched the devastating war on Yemen in March 2015, with the goal of bringing Hadi's government back to power and crushing popular Ansarullah anti-resistance movement.
Yemeni armed forces and allied Popular Committees have, however, gone from strength to strength against the Saudi-led invaders, and left Riyadh and its allies bogged down in the country.
The Saudi war has left hundreds of thousands of Yemenis dead, and displaced millions more. The war has also destroyed Yemen's infrastructure and spread famine and infectious diseases across the Arab country.