A high-ranking Iranian diplomat has lauded the recent meeting between foreign ministers of Iran and Egypt as "very good and positive," amid reports that the two regional heavyweights are engaged in behind-the-scenes negotiations to restore full diplomatic relations.
Spokesman for the Iranian Foreign Ministry Nasser Kan'ani described the Wednesday meeting between Foreign Minister Hossein Amir-Abdollahian and his Egyptian counterpart Sameh Shoukry on the sidelines of the 78th session of the United Nations General Assembly in New York as a turning point in Tehran-Cairo relations and a positive step within the framework of Iran's ties with regional countries.
"The two sides exchanged viewpoints on issues of common interest, evaluated the current state of bilateral relations, and looked forward to their improvement. The talks opened up a new horizon on the path of mutual ties between the two countries," Kan'ani said. 
The spokesperson for the Iranian Foreign Ministry also expressed hope for "positive steps" towards a new era of relations between Iran and Egypt.
Last month, Chairman of the Egyptian Council for Foreign Affairs, Mohamed el-Orabi, said in an interview with the Arab World Press (AWP) news agency that contacts between Cairo and Tehran are ongoing, but they do not necessarily have to be publicized.
"The issue is very simple and should not become complicated. Restoration of full relations with Tehran will happen eventually, but Egypt has its reservations," Orabi said.
He noted that diplomatic interactions between Egypt and Iran already exist, and have not been severed, nevertheless, "determining factors" that are "unique in essence" should be taken into account when it comes to the re-establishment of ties.
Egypt severed its diplomatic relations with Iran in 1980 after it welcomed the deposed Pahlavi ruler of Iran and also recognized the apartheid Israeli regime.
Iran, Djibouti decide to resume diplomatic relations
Separately, Iranian and Djiboutian foreign ministers have agreed in a meeting to re-establish diplomatic relations between their respective countries in line with the interests and ideals of their nations.
The two top diplomats, who met on Thursday on the sidelines of the 78th session of the United Nations General Assembly, reached an agreement to forge friendly relations between Tehran and Djibouti City anchored in mutual respect for sovereignty, equality, mutual benefit and peaceful coexistence.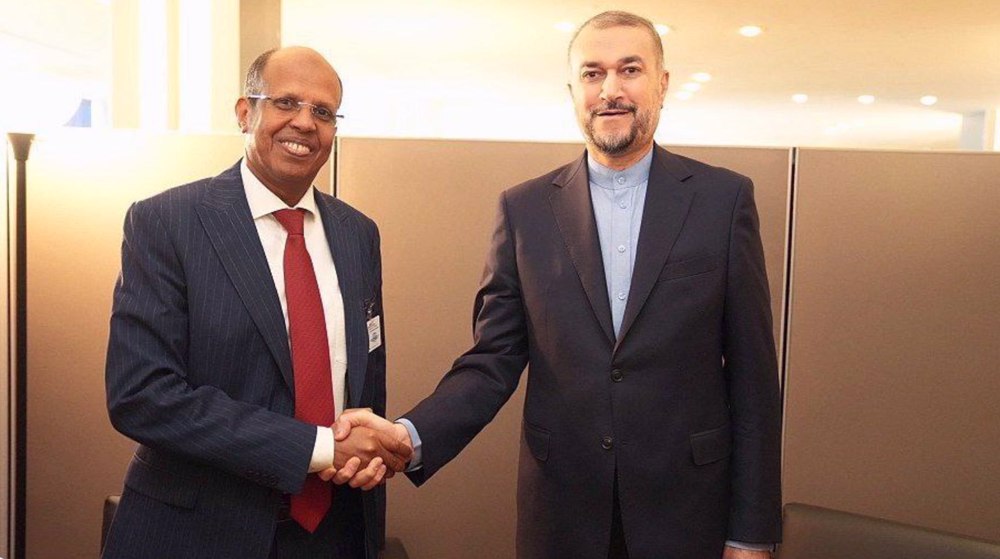 The two sides also decided to strengthen cooperation in various fields, including investment, trade, science and technological innovations.
"Relations between Iran and Djibouti witnessed a very good trend in the past. There exist various spheres for bilateral cooperation," Amir-Abdollahian said.
He pointed out that Iran welcomes expansion of relations with Muslim and brotherly countries, and is interested in the normalization of relations with Djibouti.
"We consider Djibouti as a friendly and brotherly country. Iran attaches significance to expansion of relations with Djibouti as an important Muslim country in the Horn of Africa," the Iranian foreign minister said.
"We can establish strong relations and develop cooperation in all areas," he noted.
Iranian, Maltese FMs discuss issues of mutual interest
Moreover, Amir-Abdollahian and his Maltese counterpart Ian Borg met and discussed on Thursday issues of mutual interest.
The Iranian foreign minister pointed to the good records of the two countries' commercial cooperation in the past, emphasizing that mutual cooperation will be on the right track soon.
He also referred to the cooperation capacities of the two countries in the fields of fisheries, agriculture, medicine as well as technology, voicing Iran's eagerness to strengthen ties with Malta in the areas of ports development and shipping.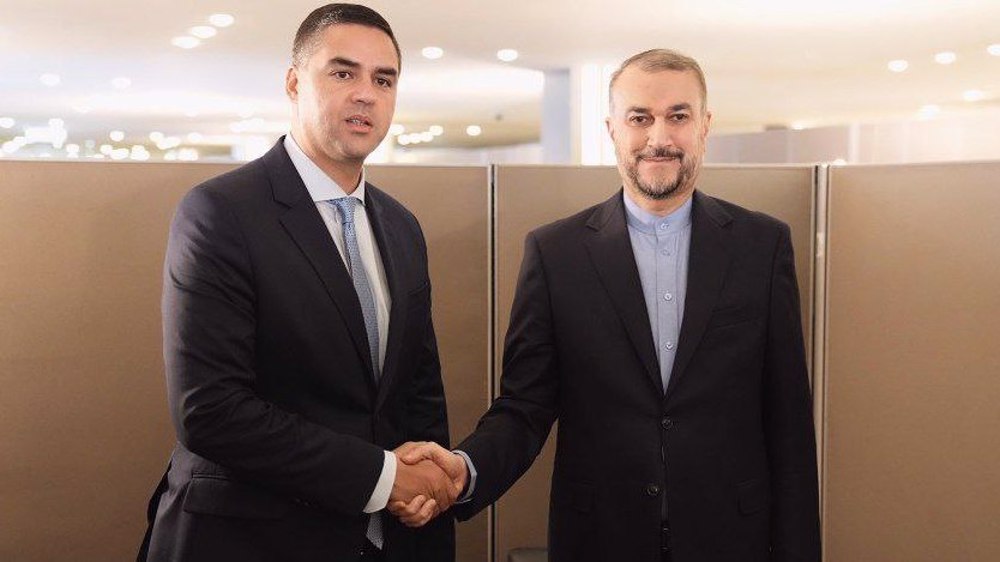 Amir-Abdollahian went on to highlight Malta's membership in the UN Security Council, describing it as an opportunity to play a constructive role in international justice.
Iran's foreign minister also briefed the top Maltese diplomat on negotiations for the revival of the 2015 nuclear deal, officially known as the Joint Comprehensive Plan of Action (JCPOA), and the removal of US-led sanctions against Tehran.
Borg, for his part, voiced his country's enthusiasm to foster friendly and constructive cooperation with Iran.
The senior Maltese diplomat also underlined the need for interactions and dialogue in order to have a better understanding of international developments, stressing that his country supports positive developments in Iran's foreign and regional relations.