Israeli occupation forces have killed three Palestinians during a raid in the occupied West Bank, and another Palestinian in a separate incident in the besieged Gaza Strip.
Palestinian health officials said the West Bank assault took place on Tuesday in the Jenin refugee camp, with some 20 others also injured.
The officials did not identify the martyred Palestinians.
The 25-year-old Palestinian man killed in Gaza was identified as Yousef Salem Radwan.
He was shot dead by Israeli forces at the border fence east of Khan Yunis, in the besieged Gaza Strip.
The victim was shot in the head. At least nine others were injured, one of them critically.
Separately, two others were injured from live bullets east of Jabalya in the north of Gaza and many others suffered from suffocation after inhaling tear gas fired by the Israeli soldiers.
Protests at the Gaza border have been taking place for several days against Israel's treatment of the Palestinian prisoners incarcerated in Israeli jails and the repeated desecration of al-Aqsa Mosque by extremist Israeli settlers.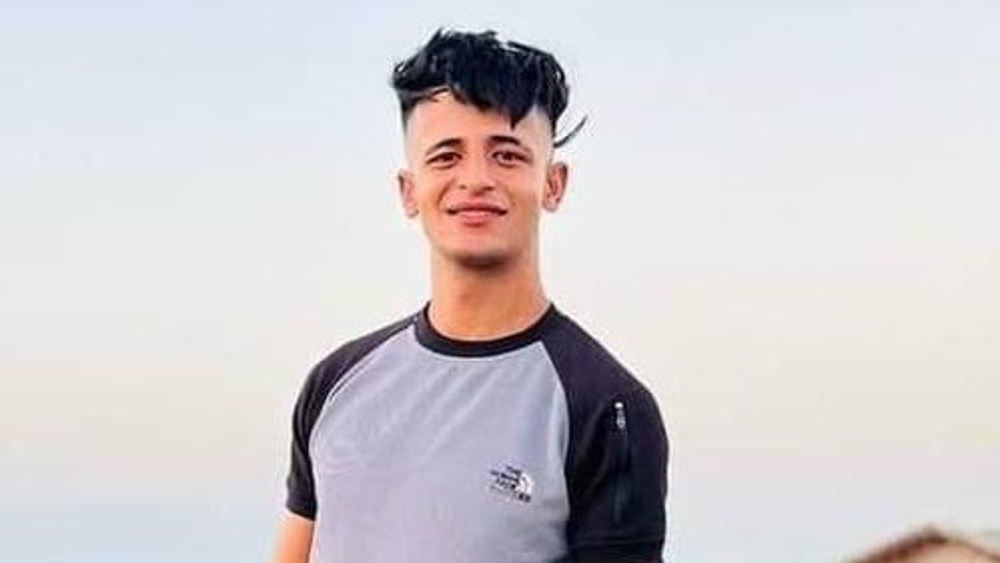 This came as Israeli forces brutally assaulted Muslim worshipers at one of the main entrances to the al-Aqsa Mosque compound in the occupied Old City of al-Quds.
The assault took place as the occupation soldiers beat up three worshipers, including an elderly man and an elderly woman, near Bab as-Silsila (the Chain Gate) on Sunday morning.
Earlier in the day, Israeli occupation troops intensified their presence around the al-Aqsa Mosque complex, restricting the access of Muslim worshipers to the sacred site and preventing the entry of Palestinian citizens.
They also allowed scores of Israeli settlers to enter the compound in separate groups.
The Jordan-run Islamic Waqf Department, which is in charge of al-Aqsa Mosque affairs, said in a statement that Israeli forces had permitted the provocative settler incursion.
The regime soldiers also assaulted Muslim worshipers and tried to forcibly evacuate them from the al-Aqsa Mosque courtyard, it noted.
Israeli settler incursions into al-Aqsa Mosque and violence against Palestinians have been on the rise since the far-right extremist cabinet of Prime Minister Benjamin Netanyahu took office last December.
This is while only Muslims are allowed to pray in the al-Aqsa Mosque complex under a status quo arrangement originally reached more than a century ago. Non-Muslim visitors are allowed visits at certain times and only to certain areas.
Mohammad Hamadeh, the spokesman for Hamas in occupied al-Quds, recently emphasized that the break-ins into the al-Aqsa are a continuation of the occupiers' acts of aggression.
He also stressed that the Palestinian resistance would go on until the decline and elimination of the usurping regime.