The US Treasury Department has targeted Russia with new sanctions over the war in Ukraine, adding 20 people and over 100 entities to its updated blacklist.
The Treasury's Office of Foreign Assets Control (OFAC) on Thursday blacklisted Russian automakers AvtoVAZ, Moskvich, GAZ Group, and Sollers.
Among the individuals targeted in the latest sanctions are former President of Transmashholding Andrey Bokarev and the head of Ural Mining and Metallurgical Company Iskander Makhmudov. Both have had their US-based assets frozen while all US-based transactions have been blocked.
The state-owned road company Avtodor, as well as Russia's largest manufacturer of locomotives and rail equipment Transmashholding were also added to the list of banned Russian companies.
Russian regional lender Ak Bars Bank was also added to the sanctions list.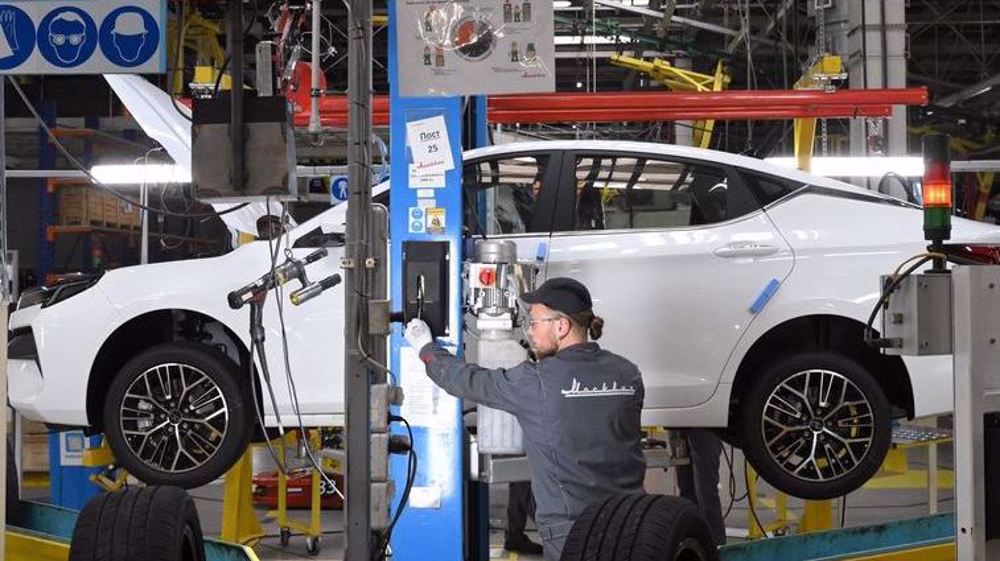 The founder and largest shareholder of the country's third-largest copper producer Russian Copper Company (RMK), Igor Altushkin, was also added to the list.
In addition, over 150 foreign companies and individuals based in Turkey, the United Arab Emirates and Georgia were also targeted in the sanctions in an attempt to crack down on evasion of penalties previously imposed on Russia.
US officials claim the companies had assisted Russians in obtaining "dual-use goods" that could have military applications, such as drone cameras, high-performance optical filters, and lithium batteries.
The companies had also provided other services, including ship-repairs, to vehicles affiliated with Russia's Ministry of Defense.