Young female Iranian taekwondo practitioners have staged magnificent performances at the 12th edition of the Asian Junior Taekwondo Championships in Lebanon and were crowned the champion of the prestigious continental tournament.
On Monday and concluding day of the sports event at the Nouhad Naufal Indoor Stadium in the Lebanese capital city of Beirut, the Iranian teenagers stood atop the podium.
The athletes managed to collect nine medals, including six gold, two silvers, and one bronze.
They were followed by representatives from Thailand, who claimed the second spot. Taekwondo fighters from South Korea sat in the third place.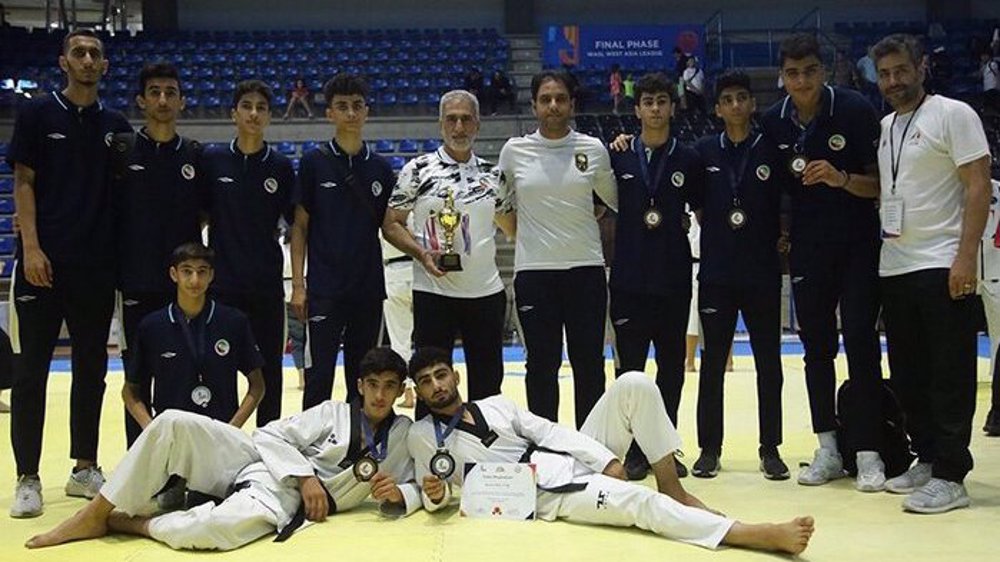 Moreover, Iranian boys finished third with six medals, including two gold, two silvers, and two bronzes.
South Korean taekwondo practitioners won the championship title, and Uzbekistan ended up as the runner-up.
The 12th edition of the Asian Junior Taekwondo Championships started in Beirut, Lebanon, on September 2 and finished on September 4, 2023.
Dozens of male and female taekwondo practitioners from various Asian countries, including Chinese Taipei, India, the Islamic Republic of Iran, Japan, Jordan, Kazakhstan, Lebanon, Mongolia, the Philippines, South Korea and Thailand took part in the event.