Thousands of Shia mourners gathered in the city of Milan in northern Italy on Saturday to commemorate Ashura, the tenth of Muharram.
The event, organized by the Imamia Welfare Organisation, began at the Milan Central Railway Station and culminated with the traditional Shaam-e-Ghariban gathering.
The commemoration held to honor the martyrdom of Imam Hussain (AS), grandson of the Prophet Muhammad (PBUH), witnessed a massive turnout of devotees who came together to pay tribute to his timeless message of justice, compassion, and sacrifice.
During the procession, the Holy Quran was raised high by mourners, serving as a powerful symbol of protest against the desecration of the holy book in some European countries.
The participants denounced insults to the sacred scripture of Islam and vowed to resist it.
The presence of Shia Muslims from different parts of the world -- South Asia, West Asia, Africa and Europe -- added to the universal significance of these annual commemorations.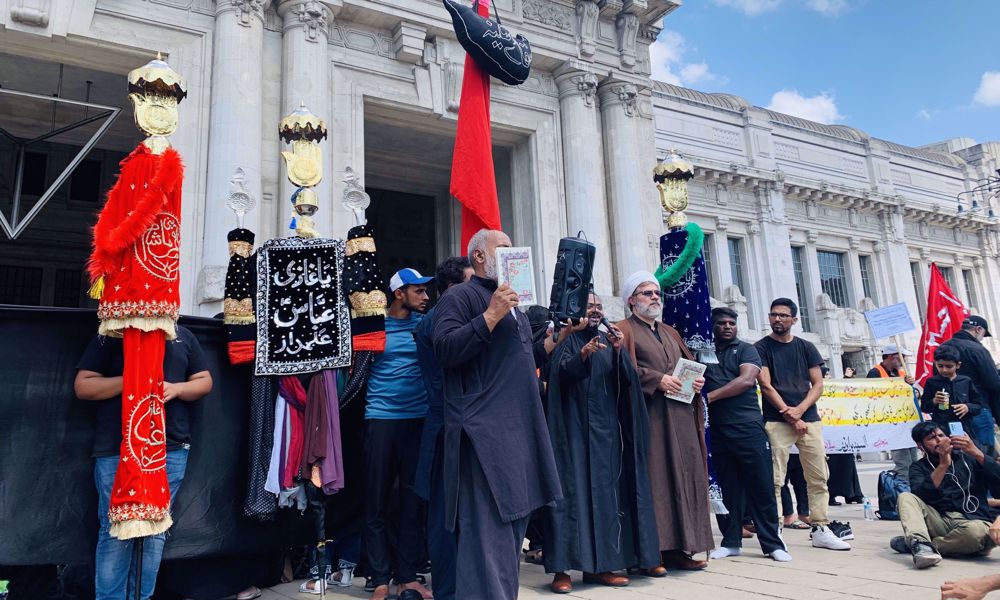 The diverse gathering displayed the inclusivity and universal appeal of Imam Hussain's (AS) teachings, which continue to resonate with people cutting across borders and cultures.
Among the highlights of the event were heartfelt speeches that emphasized the significance of Imam Hussain's (AS) stance against tyranny and oppression represented by the Umayyad rulers.
Speakers hailed Imam's selfless sacrifice on the desert plains of Karbala as an eternal reminder of the importance of standing up for justice and truth despite heavy odds.
The Ashura commemoration concluded with the Shaam-e-Ghariban Majlis, a poignant gathering where the attendees mourned the tragic events of Karbala.