Iran has ranked first in the world in construction of oil transmission pipelines despite US-led sanctions targeting the country's energy sector, according to a report.
In its latest report, Global Energy Monitor, which tracks energy projects across the world, said Iran tops the 20 developers of oil pipelines with over 1,900 kilometers of pipelines being constructed across the country.
The report said that Iran, in spite of being under illegal sanctions by the US, has the largest oil pipeline construction operation in the world, followed by India, Niger, Canada and Benin.
The total oil pipeline under construction in Iran is 12 times higher than that of the United States, which is estimated to be 150 kilometers, the data showed.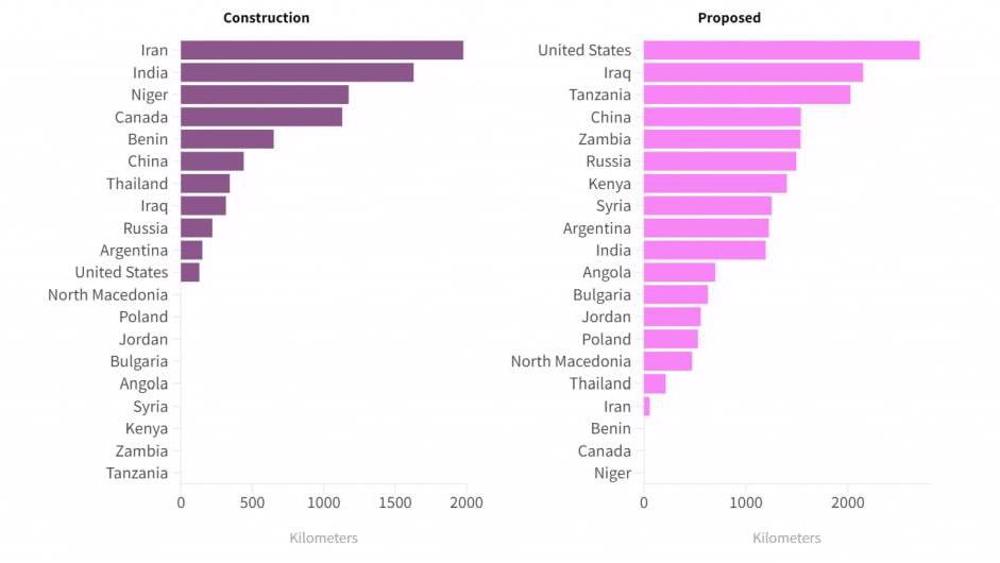 The world's five leading companies developing oil transmission pipelines are state-owned enterprises and private companies, including Iran's Ministry of Petroleum, the China National Petroleum Corporation, Iraq's Ministry of Oil, India's Numaligarh Refinery Limited and France's TotalEnergies.
Meanwhile, Global Energy Monitor said 9,100 kilometers of oil pipelines are under construction throughout the world, and planning is underway for the construction of additional 21,900 kilometers, adding that the total cost of construction of these pipelines stands at $131.9 billion.
According to new data from the tracker, about half of the under-construction oil pipeline, which includes 4,400 kilometers of pipelines, is located in Africa and West Asia.
The two regions are home to 49% of all oil transmission pipelines under construction globally at a cost of $25.3 billion.