Haniyeh Rostamiyan has become the first female Iranian sports shooter to clinch a medal in 25-meter pistol competitions after she put on an awe-inspiring display of skills at the International Shooting Sport Federation (ISSF) World Cup Baku 2023 in Azerbaijan, and managed to snatch a silver medal.
On Saturday, the 24-year old 2022 ISSF World Cup gold medalist vied for the top honor in women's 25-meter pistol individual contests at Baku Olympic Shooting Range in the Azerbaijani capital, and recorded a score of 33 points to finish in the second place.
Chinese shooter Sixuan Feng scored 38 points to receive the gold medal.
Doreen Vennekamp, a female sports shooter from Germany, won the bronze with a final score of 30.
Iran's Sajad Poorhosseini Lafmejani had previously claimed a gold in the men's 10-meter air pistol.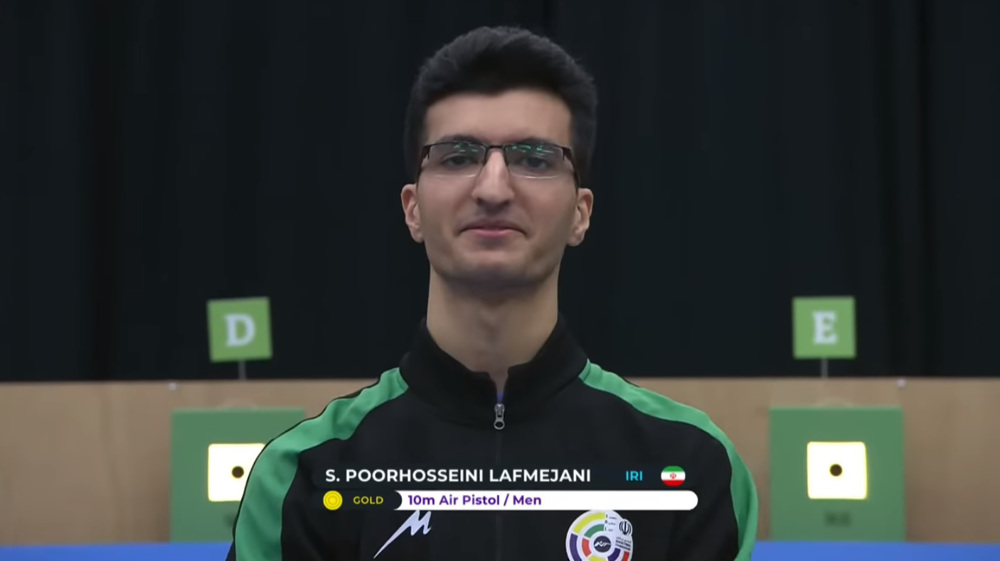 The 2023 ISSF World Cup started in Baku on May 8 and will conclude on May 15.
Dozens of male and female sports shooters are taking part in rifle and pistol contests of the tournament.
---
Press TV's website can also be accessed at the following alternate addresses: