Thousands of people attended a funeral procession held for Johnny Bet Oshana, an Iranian Christian who sacrificed his life to defend his country some 38 years ago and whose remains had recently been found.
Muslims as well as Christians took part in the funeral, which was held after Friday prayers in the capital Tehran.
Oshana, 20 at the time of his martyrdom, lost his life in March 1985 while taking part in Operation Badr near Tigris River as an Army soldier during the war that Saddam Hussein's Baathist regime imposed on the Islamic Republic of Iran.
The Assyrian Association of Tehran announced this week that his remains were found and identified in March 2023 with the help of DNA tests.
According to the association, none of his close relatives could be reached to perform the last rites. This prompted Iranians from different backgrounds to express readiness to fill the void as far as they can.
"I have come here today only for this martyr to tell him that I am one of your family members," said a woman at the funeral, Fars news agency reported.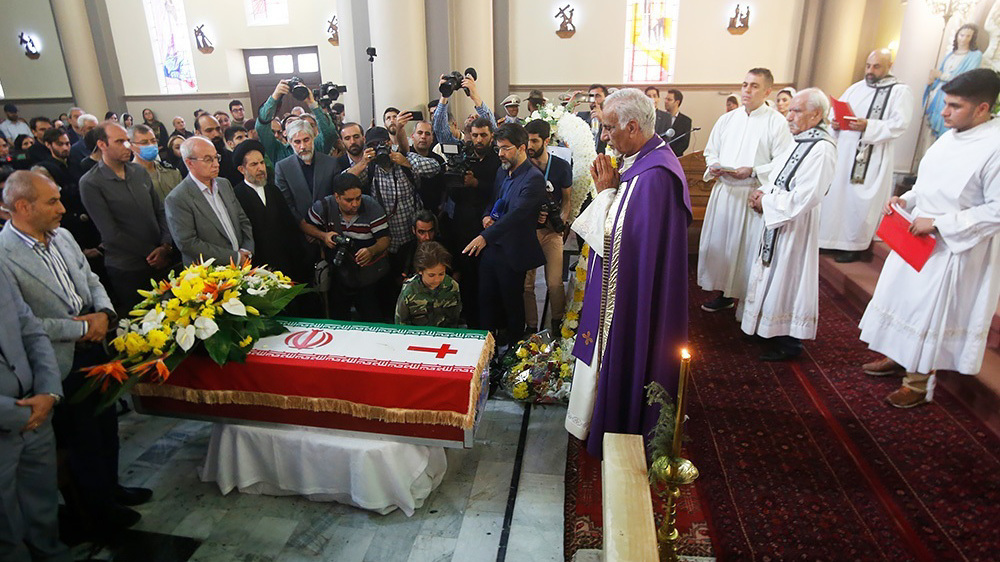 "Johnny Bet Oshana was our compatriot who sacrificed his life for the sake of our security. Our presence here is the least that we can do to commemorate this martyr," another attending man said.
After a ceremony at St. Joseph Assyrian Catholic Church in Tehran, the remains of his body were then transferred to the Christian minority's cemetery in Islamshahr, southwest of the capital.
He was laid to rest beside his bereaved parents according to Assyrian customs and traditions.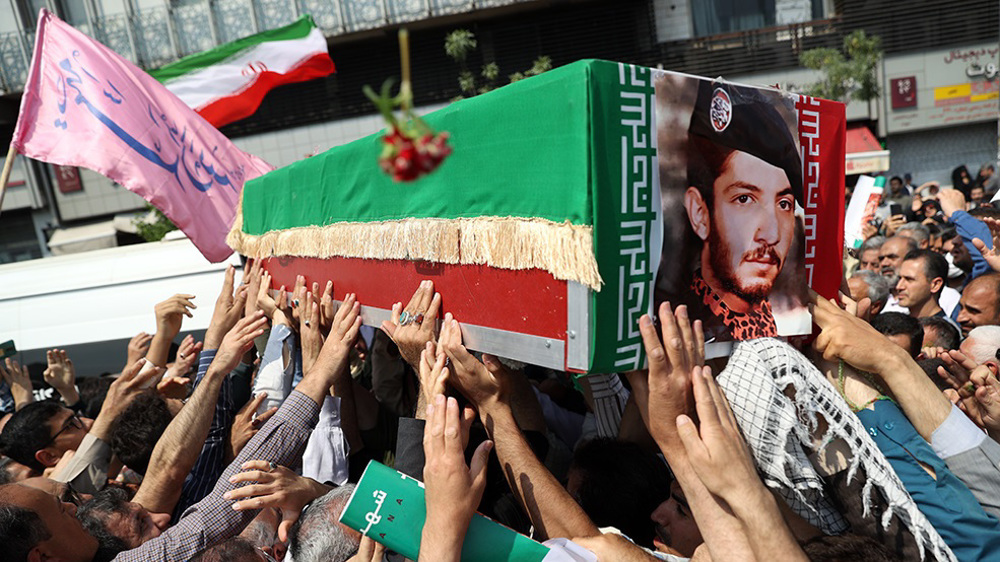 Pertinently, the eight-year war claimed the lives of more than 230,000 Iranian soldiers and rendered nearly 600,000 disabled. Almost 43,000 others became prisoners of war and many others went missing.
According to popular accounts, hundreds of Iranian Christians voluntarily rushed to the frontline during the imposed war in a display of exemplary patriotism and national solidarity.