A group of elementary students in Shiraz City, in the southwestern province of Fars, donated their money savings to free a classmate's mother who was imprisoned over debt.
The story began when managers of Mi'ad Imam Reza Elementary School found out that the mother, who was the only supporter of her family, was imprisoned due to unpaid loans and debts that she faced after launching a business that ultimately failed. This severely affected the family as her children were handed over to an orphanage.
Moved by the difficult situation, officials and students decided to launch a campaign to free the mother and rebuild the family.
Students were provided with tens of clay money boxes before Nowruz holidays so as to save New Year cash gifts, that children usually receive during the celebrations, with a benevolent purpose in mind.
On Friday, the students brought their boxes to their school and broke them in a ceremony that was also attended by provincial officials.
The money collected at the end of the event exceeded the debts of the considered prisoner and can free one more imprisoned mother as well, according to organizers.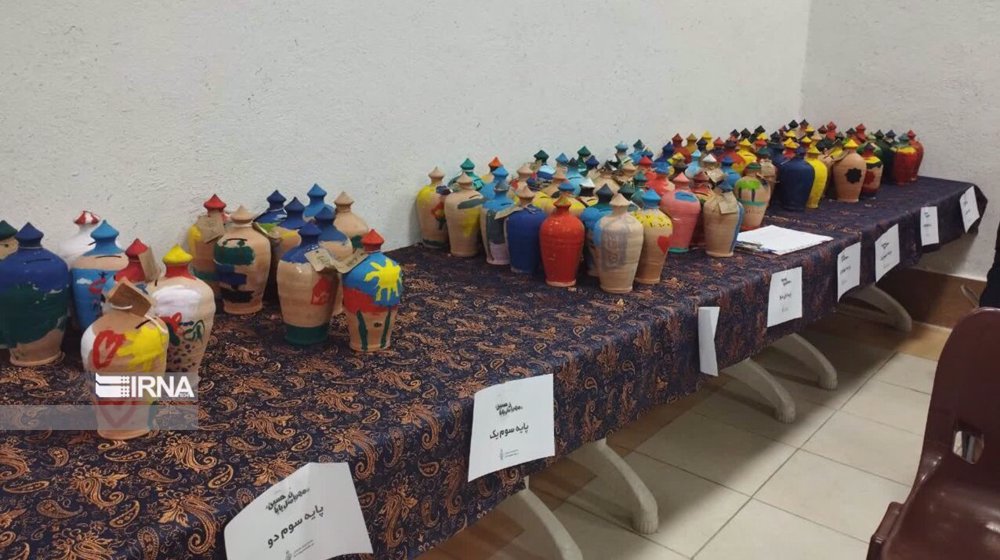 Addressing the Friday ceremony, an official with Fars Province's judiciary expressed regret over the imprisonment of mothers who sometimes have to raise their children inside prisons.
Ali Momen Hosseinpur hailed the students' campaign, pointing to the need to promote such efforts that are aimed at freeing mothers.
"Currently, there are mothers who have been imprisoned for 10 years due to debts and their children have faced various problems and harms," he said.
'Religious duty'
The benevolent act of charity comes as Muslims just finished the fasting month of Ramadan, a period when helping those in need is stressed by the religion, and started celebrating Eid al-Fitr.
Alireza Shadbash, an official with the provincial department of Education Ministry, also addressed the event, saying that helping others is among the "Islamic and human duties" of all members of society.
He also hoped that the campaign would continue to grow and bring back peace to more families.
Meanwhile, the school principal pledged that the campaign will not wrap up here. According to Mehdi Torki, the school and students are eyeing to free four more mothers till the end of the current Iranian calendar year (ending on March 19, 2023).
One of the students read a statement on behalf of all big-hearted donors, noting that the act showed they can "do big things" despite them apparently being small.
The ceremony also coincided with the day Iranians commemorate famous poet Saadi Shirazi whose renowned poem "Bani Adam" is deeply linked with the campaign:
"Human Beings are members of a whole

In creation of one essence and soul

If one member is inflected with pain

Other members uneasy will remain

If you have no sympathy for human pain

The name of human you can not pertain"