Iran plans to increase its oil and gas production capacity by 50%, the head of the National Iranian Oil Company (NIOC) says.
To achieve this, the country needs to invest $89 billion in the oil industry and $71 billion in the gas sector, Mohsen Khojasteh-Mehr said in an interview with official news agency IRNA.
Iran is the holder of the world's largest oil and gas reserves combined, and at current recovery rates, it can continue to produce hydrocarbon resources for another 100 years.
However, sustainable production in the industry requires investment and the use of modern equipment.  
"In order to increase the oil and gas production capacity in the country by 50%, we need an investment of $160 billion," Khojasteh-Mehr said.
"With this investment, the oil production capacity will reach 5.7 million barrels and the gas production capacity will hit 1.5 billion cubic meters per day," he added.
According to the NIOC head who is also Iran's deputy petroleum minister, various plans are underway, with production set to increase from next year.
The first priority, he said, is to complete the unfinished projects and develop and start production from joint oil and gas fields.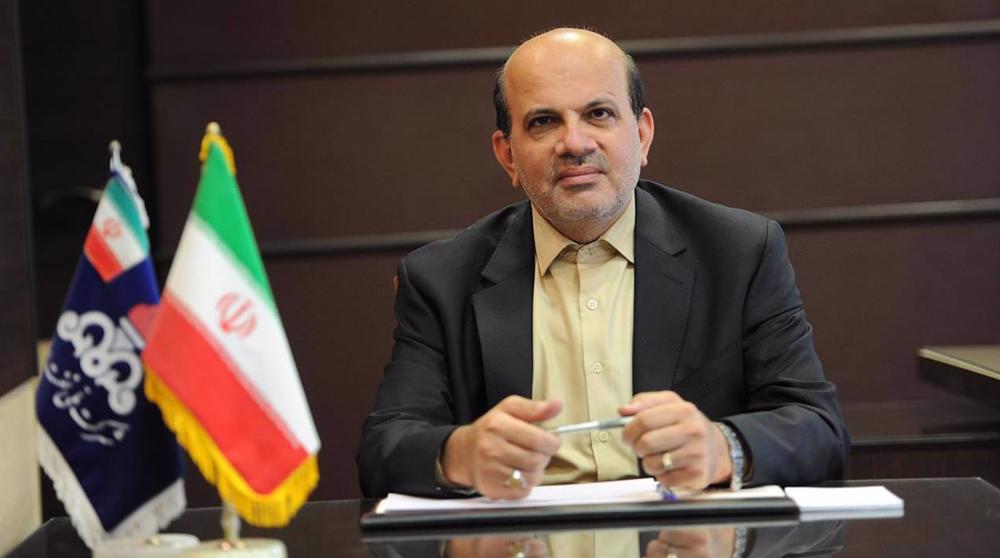 The government is implementing 32 production maintenance projects signed by its predecessor. So far, seven plans to increase recovery and maintain production have come online and the rest are close to becoming operational, Khojasteh-Mehr said.
It is also implementing the NGL 3200 project to collect associated gas in the West Karun fields with a capacity of 500 million cubic feet for use as petrochemical feedstock and cut environmentally harmful flaring.
Iran's bid to stop flaring the gas extracted alongside crude oil at its fields hit stumbling blocks as foreign companies put their deals with the country on hold in fear of sanctions.
In February 2022, Minister of Petroleum Javad Owji said Iran had signed $500 million of contracts to process natural gas extracted at its oilfields.
Oil producing countries often burn or flare a certain amount of natural gas that accompanies crude oil to the surface which is too small to be recovered or pipelined to a processing facility. The phenomenon, however, emits hazardous air pollutants during the flaring of the associated gas.
With 12.1 billion cubic meters of gas flaring, Iran ranked top three among gas flaring countries in 2015.
In the development of oil fields, Azadegan described by Khojasteh-Mehr as one of the 10 largest oil fields in the world and the largest common oil field in Iran is the top priority.
To increase production from the field, the government ramped up the drilling fleet by 70% shortly after it took office, he said.
In addition, a memorandum of understanding was signed with six banks and six Iranian exploration and production companies worth $7 billion for the integrated development of northern and southern Azadegan.
"Now, a consortium has been formed to increase production from the field from 200,000 barrels per day to 570,000 barrels in seven years," he added.
The government also increased the drilling fleet by 70% in the joint fields of Aban and Paydar Gharb and boosted production. Furthermore, it began implementing the contract for development of North and South Yaran joint fields.
For rehabilitating low yielding wells, $500 million worth of contracts has been approved in total, the official said.
Meanwhile, a package worth $3.6 billion has been approved to increase production from 13 gas fields, two of which are already being implemented.
"With the implementation of these plans, a total of 142 million cubic meters will be added to the gas production capacity and 100,000 barrels to the gas condensate production," he said.
Khojasteh-Mehr put the total value of contracts with Russians at $4.5 billion, which involve seven Iranian oil fields.
Moreover, a number of oil and gas fields have entered the study phase and in some cases, these studies have been completed by Russian companies, he added.
The official touched on a campaign to localize products, citing statistics provided by domestic manufacturers, according to which 85% of goods needed in the oil industry is sourced domestically.
A variety of equipment is now being built in the upstream and downstream sector, Khojasteh-Mehr said, adding 10 widely-used items have been identified and introduced to domestic manufacturers to build them.