The secretary of Iran's Supreme National Security Council (SNSC) says the Islamic Republic knows no limits when it comes to expansion of relations with neighboring countries.
Ali Shamkhani made the remarks in a Monday meeting with Mohammed bin Abdulaziz al-Khulaifi, Qatar's Assistant Foreign Minister for Regional Affair, who is currently in Tehran.
He said, "Within the framework of neighborhood diplomacy pursued by the administration of [Iranian President] [Ebrahim] Raeisi, development of all-out cooperation with neighboring countries is Iran's top priority in foreign relations and we set no limits in this regard."
He hailed the effective efforts made by Emir of Qatar Sheikh Tamim bin Hamad Al Thani and his government to help with regional and international issues in cooperation with Iran, saying, "Fraternal and constructive relations between Tehran and Doha can serve as a general model for [promotion of] ties with other regional countries."
The top Iranian security official then pointed to the acceptable level of relations between the two countries in different fields, underlining the necessity of removing the existing obstacles in order to improve cooperation between Tehran and Doha in the fields of trade and commerce proportionate to the two countries' political relations.
The Qatari official, for his part, hailed an agreement reached between Iran and Saudi Arabia earlier this month to normalize relations, saying the important step would improve stability and security in the region.
Al-Khulaifi added that expansion of all-out relations with Iran is among Qatar's foreign policy priorities, emphasizing that the two countries should increase the volume of commerce and speed up the implementation of infrastructure projects, which can greatly help improve Tehran-Doha economic relations.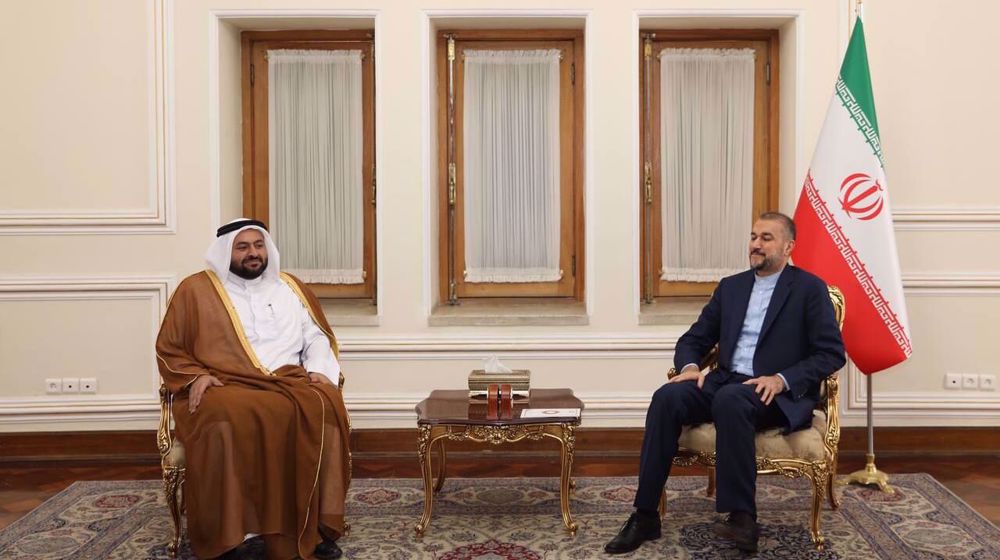 Earlier on Monday and before his meeting with Shamkhani, the Qatari official held a meeting with Iranian Foreign Minister Hossein Amir-Abdollahian.
During the meeting, the two sides discussed important regional and international issues.