Scuffles between police and protesters broke out on Saturday during a protest against the expansion of an open cast lignite mine in West Germany.
Video shows police dressed in riot gear hitting protestors with batons and pushing them away.
Around 6,000 protestors, including Swedish climate activist Greta Thunberg, had taken part in the protest, marching towards the village of Luetzerath.
The protests follows an evacuation of the village by police in the last few days after almost two years in which climate activists have occupied the village in the brown-coal district of the western state of North Rhine-Westphalia in an attempt to stop the expansion of a mine through the energy company RWE.
Only a few activists remain in tree houses and tunnels in the village.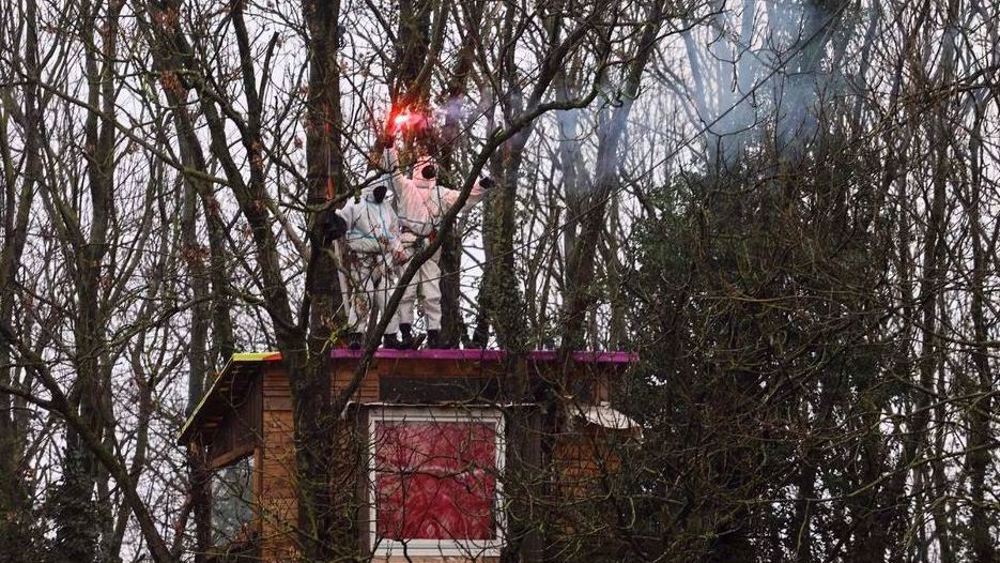 The clearing of Luetzerath was agreed in a deal brokered between RWE and the German government which allowed the energy giant to demolish Luetzerath in exchange for bringing forward its exit from coal to 2030 from 2038 and saving five villages originally slated for destruction.
But thousands turned up for Saturday's protest to vocalize their opposition to the mine, which activists see as a symbol of Berlin's failing climate policy amid an energy crisis in Europe's biggest economy.
(Source: Reuters)
---
Press TV's website can also be accessed at the following alternate addresses: